Watch Video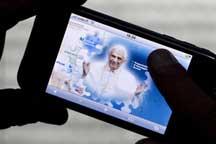 Play Video
The Vatican is giving pilgrims and tourists iPods to serve as interactive, electronic tour guides. It's hoped the state-of-the-art devices will reduce noise in the holy sites.
Tourists throng the beautiful Basilica of St John the Lateran, the oldest in the Vatican.
But there's a thoroughly modern twist to this historic site.
Visitors and pilgrims are being offered iPods to guide them through the building.
The Vatican has created an app especially designed to make accessing the Basilica's art, architecture and history even easier.
Customized versions of Apple's famous touch screen device serve as a virtual tour guide, helping to reduce the noise from multi-lingual tour guides chattering away.
The pilot iPod scheme was unveiled on Tuesday and tourists from across the world got a chance to trial the devices.
Ulrike Rhein was visiting from Bavaria in Germany with her two sons and took the opportunity to test the iPod tour.
Ulrike Rhein said, "I think it is very comfortable and quite intuitive to use."
Nelli Bojorquez, who had made the pilgrimage all the way from Mexico City, enjoyed using the iPod.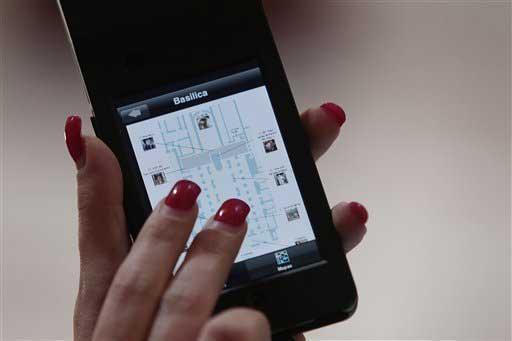 A woman uses the iPod application guide during her visit inside the St. John in Lateran
Basilica, in Rome, Tuesday, June 21, 2011. The Vatican is lending iPods to pilgrims in
a pilot program aimed at coupling ancient basilicas with modern technology to lower the
noise level from tour guide chatter.
Nelli Bojorquez said, "I like it a lot because it is the latest technology and it explains everything very well."
The iPod's audio reveals secrets and myths about the Basilica - for example, the gold in the ornate columns comes from the bows of Queen Cleopatra's defeated armada.
There's no charge for the iPod tour but users are asked to leave an identity document as security.
Editor:Liu Fang |Source: CNTV.CN