Watch Video
Play Video
The sea has always been central to economic prosperity on the Costa del Sol in Malaga, Spain, since the first tourists arrived seeking its sunny beaches. But today Malaga, the birthplace of Picasso, is not only witnessing a surge in the number of tourists, but also a cultural boost with many visitors heading straight for the city's increasing number of museums and galleries.
The Andalucian city of Malaga is framed by the sea.
Cruise liners bring thousands of tourists with them each day. These four ships alone are estimated to have landed over 7-thousand visitors in Malaga.
Augustin Lomena, head of Tourism Comm. in Western Costa Del Sol said, "The most important aspect of the port of Malaga today is that a critical mass of cruises use it either as a launching point or as the end point of a cruise. This means that a cruise ship's passengers will come a few days early to Malaga or will stay on for a while at the end of the cruise. In either case they'll be spending extra time here."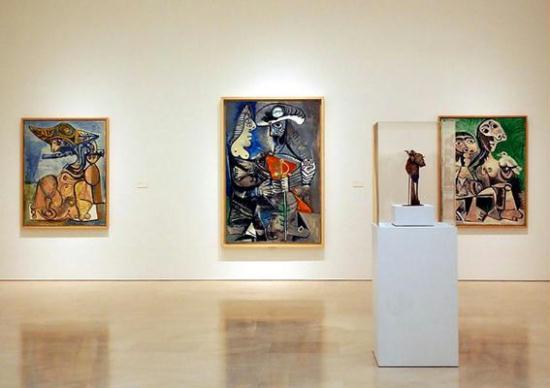 Works of the Malaga born artist.
But if the tourists aren't here only for the beaches, why are they here? Many think it's the Picasso effect.
Malaga is the birthplace of the man some critics consider to be the 20th century's most influential artist.
The refurbishment of an historic palace in the city now houses the Malaga Picasso Museum. Created nine years ago, it is now the most visited museum in the whole of Andalucia.
Jose Lebrero Stals, director of Malaga Picasso Museum said, "Considering that last year 350,000 people came to this museum in a town who is not a big, big town, we consider that the influence of the existence of this museum in tourism is relevant."
Another spot on most tourists' agenda is the Picasso Foundation, built on the site where Picasso was born and offers an insight into his early years.
The "Picasso effect" has boosted tourist numbers. Almost 100-thousand tourists visited Malaga in July, an increase of more than one quarter over the same month last year.
Editor:Li Wanran |Source: CNTV.CN