Watch Video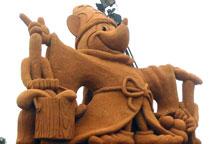 Play Video
In about one month's time, yet another Disneyland castle will be presented to the public. But this time, the construction will be made entirely with sand. Let's take a look at how a fantasy world is realized by the magic of sand.
Known for its popular annual Sand Sculpture Festival, Zhoushan Island, a prefecture in Eastern China's Zhejiang Province, is taking the region to a new level of challenge this year. Its goal is to represent the most beloved Disney characters in huge sand sculptures.
Fans will be able to meet Mickey, Donald Duck, Aladdin, Winnie the Pooh, Snow White, and many more of their favorites in the four thematic wonderlands that span a vast 10,000 square meters.
Sand sculpture of Disney characters.
This is the first time the Festival Committee has teamed up with an international corporation. Their long-term vision is to further open up the local tourism market to the world.
Li Sheng, Director of Zhujiajian Tourism Board said, "By cooperating with an internationally known corporation like the Walt Disney Company, we hope to introduce to the world the art of sand sculpture, while attracting a global market for local tourism. In an age when globalization has become a mainstream trend, our vision should not only aim at the domestic market, but also the broader world."
The Festival starts from September 10th and runs till the end of October. A grand opening will welcome members of the public with a night of classical music from Oscar-winning and Disney films, as delivered by Zhang Guoyong conducting the Shanghai Opera House Symphony Orchestra.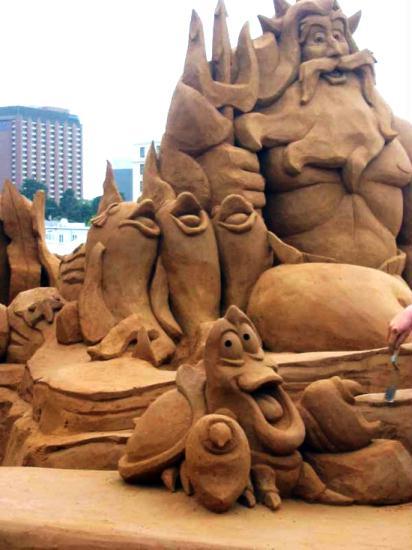 Sand sculpture of Disney characters.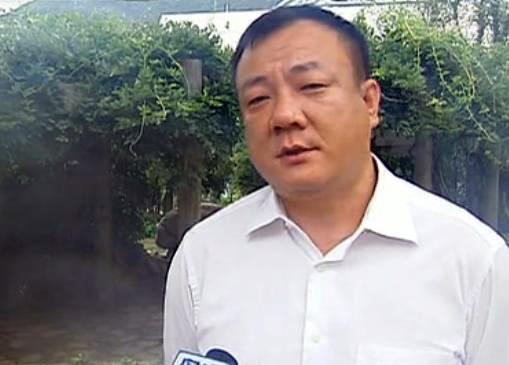 Director of Zhujiajian Tourism Board Li Sheng during interview.
Editor:Du Xiaodan |Source: CNTV.CN