Watch Video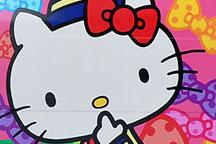 Play Video
A trip to Japan would mean so much to comic and animation fans, because almost every one of their beloved cartoon figures from the Japanese cartoon scene has its own museum or theme park. Let's pay a visit to just three of them.
First we arrive at a magic field dominated by one of girls' favorite characters, Hello Kitty. The Hello Kitty theme park is located near the city of Tokyo, where thousands of fans come to experience the theatre, restaurant and gift shop. But one thing they shouldn't miss is the song and dance show.
Other characters in the Sanrio Universe sometimes also appear in the park, but the Kitty cat is without a doubt the real highlight.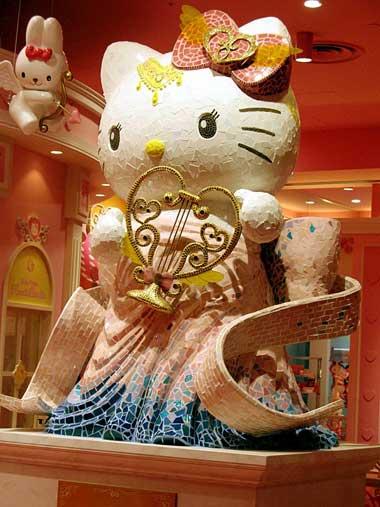 The Hello Kitty theme park is located near the city of Tokyo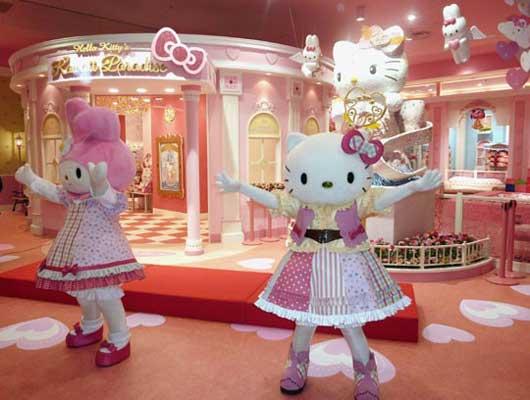 The Hello Kitty theme park is located near the city of Tokyo
And for animation fans, Hayao Miyazaki, the prominent manga artist and film director, has attained international acclaim in his fifty-year career. He is the co-founder of the top-class Studio Ghibli, and the museum of the same name in Mitaka is exclusively dedicated to him as well.
Miyazaki fans will be surprised to find a collection of all their favorite cartoon characters there, including Totoro the lovely forest spirit, and the giant robot soldier from the author's 1986 debut film, "Castle in the Sky." But don't be afraid, because the five-meter-tall soldier on the rooftop is the guardian of the Ghibli Museum.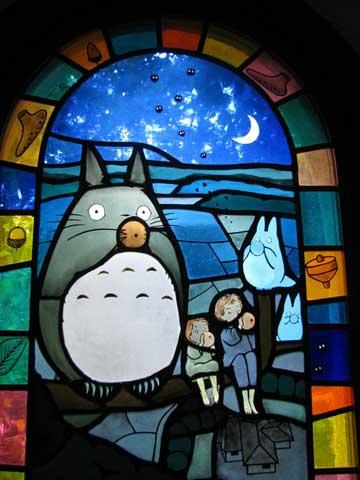 Inside Studio Ghibli museum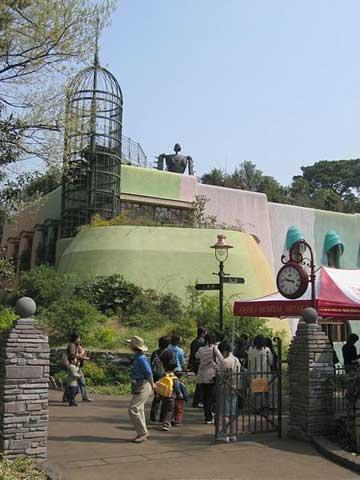 Studio Ghibli museum
We head next to the costal town of Sakaiminato. It's the birthplace of Shigeru Mizuki, a master in the genre of tokai the supernatural folklore, and the author of Japanese horror manga "Hakaba Kitaro", the collection of tales of a one-eye ghost boy who fights against evil forces.
Since 1959 the manga has been adapted to several TV productions, and hence has become one of Japanese readers' favorite series crossing manga, animation and even video games. The popularity of "Hakaba Kitaro" also turned the small town into the latest hot spot for tourists.
From the postboxes to the vending machines, the figure of Kitaro the ghost boy can be seen almost everywhere in town.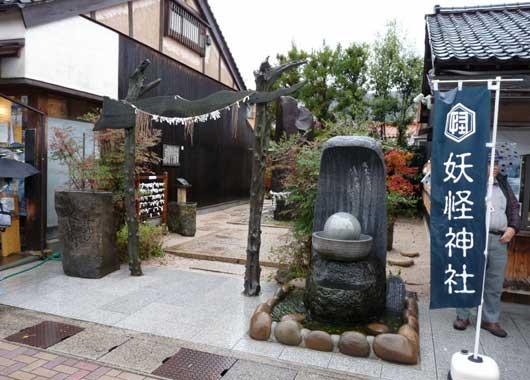 Sakaiminato city
Editor:Liu Fang |Source: CNTV.CN