Watch Video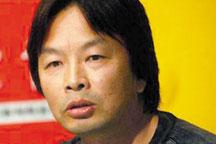 Play Video
The five winners of this year's prestigious Maodun Literature Prize have met the media in Beijing. They gave their views of on some of the hot topics in China's literature circle.
The five winning writers are Zhang Wei for "You Are At the Plateau", Liu Xinglong for "Heavenly Mission", Mo Yan for "The Frogs", Bi Feiyu for "The Massage", and Liu Zhenyun for "One Sentence is Worth A Thousand Sentences".
And all agree that a good work should stand the test of time.
Liu Zhenyun said, "A good literature work must be a bestseller. If no one read our novels 50 years later, then it will be a lie to say ours are good works. Literature is quite different from films or TV dramas, which are like torrential rivers. But literature is like the ocean. It doesn't matter what happens on the surface, but the underwater world which is determined by the interaction between sun and moon."
For the first time, online literature works were allowed to compete for a national-level prize, but none of the seven nominees got past the third round.
Zhang Wei said, "On or off the line, the quality of the work is the key. The medium can't change the standard of literature, which has been filtered by millenia. And any great literature work needs to be dipped in the pool of time. "
Founded in 1981, the Mao Dun Literature Prize is arguably the most prestigious of its kind in China. It's given out every four years.
This year has a new rule for judging. The names of the 61 jury members and their vote were open to the public.
Editor:Liu Fang |Source: CNTV.CN