Watch Video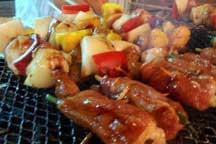 Play Video
"When the moon is full, mankind is one" – Mid-Autumn Festival is a time for family reunions. The moonlight brings particular warmth and ease to the hearts of the people in Taiwan.
On this night, families and friends go together to scenic spots and parks for moon appreciation parties, eat mooncakes, pomeloes, and barbeques in the cool night air and pray for a safe year. Now, let's go on a festive journey to celebrate Mid-Autumn Festival in Taiwan.
In the real world we know not to expect to see Chang-E fleeing to the moon, or Wu Kang chopping down the Cassia tree nor the Jade rabbit grinding medicine on the moon, but we do expect to see families and friends come together on the special occasion of Mid-Autumn Festival.
The night is of reunions and fond memories -- families enjoy meeting at open parks and scenic spots where they can admire the beauty of the moon. Eating various delicacies like pomeloes, moon cakes, and barbeque are a part of the festival; the taste of the food is multiplied by the great ambience and the lovely breeze that comes complimentary.
Traditionally a family event, Mid-Autumn Festival cookouts are very boisterous affairs, and Taiwan's friendly people often invite passers-by to join in the fun.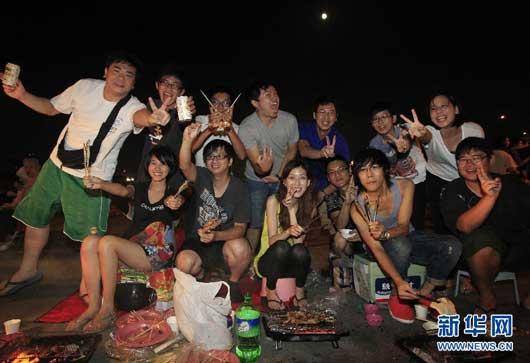 Barbeque is part of Mid-Autumn Festival in Taiwan.
However, in recent years, the Taiwan government passed a law forbidding outdoor grilling in public places for environmental protection purposes, which left most people with no place to barbeque. To cater to the widespread demand, however, Taipei City designated 11 riverside parks to accommodate outdoor barbequing.
And that's not all, many places like Jiufen in Northern Taiwan, Xitou Forest Park in Central Taiwan, or E-Da World in Southern Taiwan hold events and fairs to celebrate the wonderful holiday with not only great food and cheerful crowds, but also fascinating performances!
As the full moon emerges into the remote sky, people gather under the serene stars to celebrate this traditional Chinese festival, and don't forget, dear friends, it is a time for reflection, prayers, and of course reunions with your loved ones.
Happy Mid-Autumn Festival!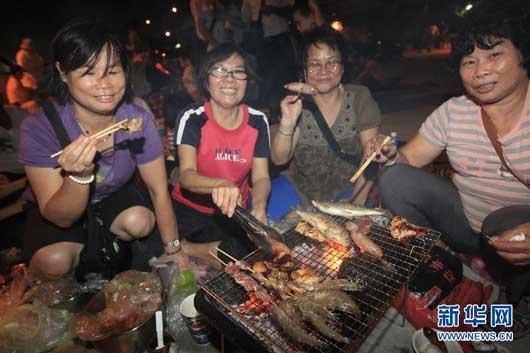 Barbeque is part of Mid-Autumn Festival in Taiwan.
Editor:Liu Fang |Source: CNTV.CN