Watch Video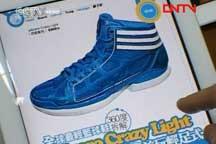 Play Video
State-of-the-art computer applications are transforming the way magazines are published and consumed. One Hong Kong title has attracted thousands of new readers, thanks to their new app.
Crazy about shopping? You can still walk into a store and look around, or go online.
Now, an interactive fashion store app means you could go shopping without leaving your home or office.
Putting fashion trends and clothing guides into a magazine app is one way magazine publisher Matthew Chow Man Sing hopes to surprise his readers.
He says he now feels constrained by the pages of a normal magazine.
Matthew Chow Man Sing said, "Paper has limited space, five or ten photos are already too much. But now we can interact with tablet PCs by touching the touch screen and viewing different scenarios. You can even zoom into it and see more."
Magazine editor Julian Cheung Chi Ming says he feels he's ahead of the game, for now, but recognizes that other magazines are sure to follow.
Julian Cheung Chi Ming said, "We now have a comparative advantage in this market. In the future, there may be other magazines or competitors following this path."
His magazine "New Monday" is a fashion magazine, mostly appealing to teenagers. But the magazine is more than that and now the publishers are seeing more and more people pick it up thanks to the mobile app.
The next challenge for the magazine is to see how they can harness apps to further expand readership and attract users to subscribe the traditional printed version of the magazine.
Related stories
Editor:Liu Fang |Source: CNTV.CN