Related reading:
TOKYO,Oct. 22 (Xinhua) -- The 24th Tokyo International Film Festival (TIFF) opened on Saturday to bring the public with hopes and courage to recover from the devastating earthquake and tsunami.
Nearly 1,000 films from 76 countries will be screened during the annual event, up 17 percent over the past year's, organizers said. The stars including Hong Kong actor Jackie Chan and Chinese actor Fan Bingbing were welcomed on the environment-friendly green carpet at the opening ceremony in central Tokyo's Roppongi Hills.
Jackie Chan's historical drama "1911" was also the kick-off movie of the festival.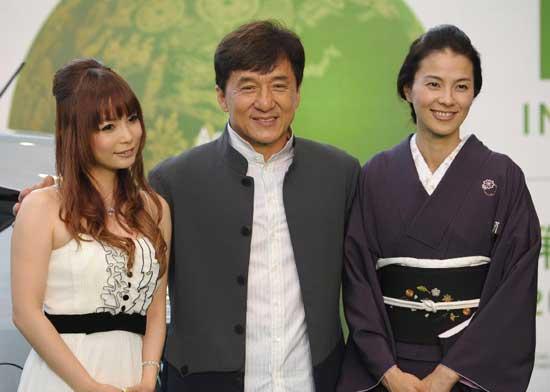 Actor Jackie Chan from China's Hong Kong (C) poses for a group photo at the Tokyo International Film Festival's opening green carpet event in Tokyo on Oct. 22, 2011. (Xinhua/Kenichiro Seki)
In the main competition section, 15 films will vie for the 50, 000 U.S. dollar Sakura prize, before the festival ends up with baseball drama "Moneyball," starring Brad Pitt.
The festival will also hold a day of screenings in the northeastern coastal city of Sendai, which was ravaged by the March 11 tsunami. Films that were shot after the disaster such as "Tokyo Drifter" and "Women on the Edge" will be screened.
Japanese Prime Minister Yoshihiko Noda expressed his sympathies once again to the people who have been affected by the twin disasters, while congratulated the opening of the film festival.
"At this distressing time, the emotional inspiration that a film can instill in us is more important than ever before," Noda said in a letter to the film festival.
The event will run till October 30.
Chinese actress Fan Bingbing walks on the green carpet during the Tokyo International Film Festival's opening event in Tokyo on Oct. 22, 2011. (Xinhua/Ji Chunpeng)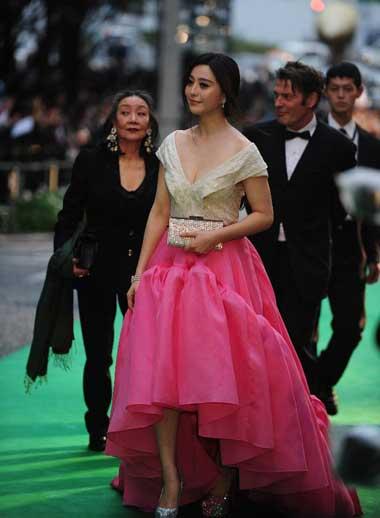 Chinese actress Fan Bingbing walks on the green carpet during the
Tokyo International Film Festival's opening event in Tokyo on Oct.
22, 2011. (Xinhua/Ji Chunpeng)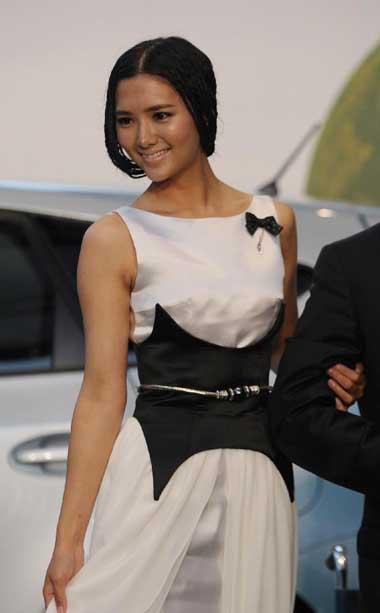 Chinese actress Li Tao smiles at the Tokyo International Film
Festival's opening green carpet event in Tokyo on Oct. 22, 2011.
(Xinhua/Kenichiro Seki)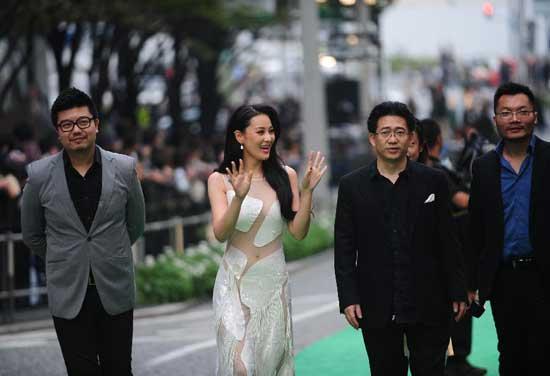 Chinese actress Zhang Xinyu (2nd L) walks on the green carpet during the Tokyo International Film Festival's opening event in Tokyo on Oct. 22, 2011. (Xinhua/Ji Chunpeng)
Related stories
Editor:James |Source: CNTV