Watch Video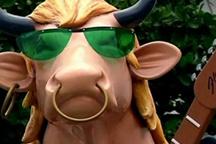 Play Video
Fibreglass cows have been appearing around the Brazilian city of Rio de Janeiro. From the famous Copacabana beach to the busy downtown streets, the plastic cattle are everywhere...... as the city's CowParade exhibition kicked off this week.
The event includes 72 life-size sculptures, individually painted by Brazilian artists and placed all over the city.
It's Rio's second CowParade, and the colorful animals are cropping up across 15 neighbourhoods.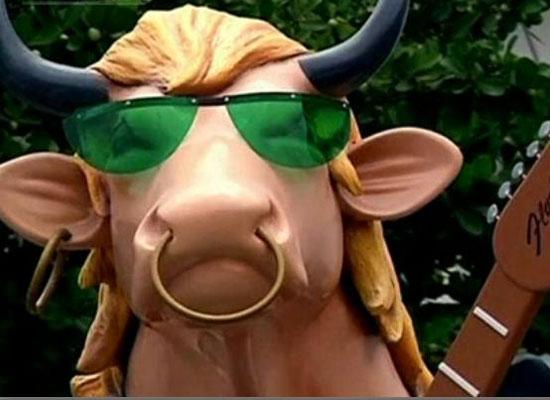 Plastic cattle.
In Ipanema, a blue cow wearing a snorkel and paddles catches the eyes of beach-goers.
The project's organizer Catherine Duvignau says Rio's residents like the event.
Catherine Duvignau said: "Rio de Janeiro has an amazing backdrop. People spend a lot of time in the streets and this obviously contributes to an art event of this kind by increasing people's participation. I think the population is very receptive, very happy."
In Botafogo neighbourhood, Rio residents have been taken by surprise by "Sensoricow," a sculpture covered with diverse animal prints that also releases cow-like smells and makes animal sounds.
Copacabana has an Olympic-themed cow decorated with the rings symbolizing the Games Rio will host in 2016.
And one cow has been dressed in an "Elite Squad" costume -- a reference to Rio's special military police unit, that was the theme of a blockbuster movie series.
Rio de Janeiro resident Ligia Silva Filho said: "I saw the 'Elite Cow' around the corner and I found it very interesting. I think it's a different way of making art."
The sculptures will be on display until December 20th. At the end of the show, the cows will be auctioned and the money donated to charity.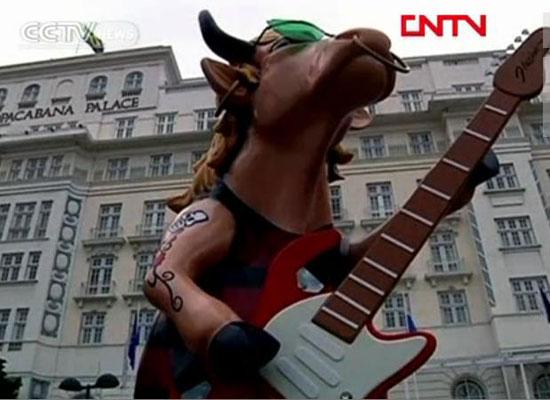 Plastic cattle.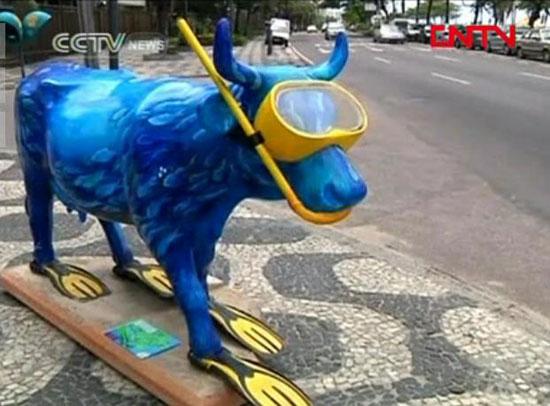 Plastic cattle.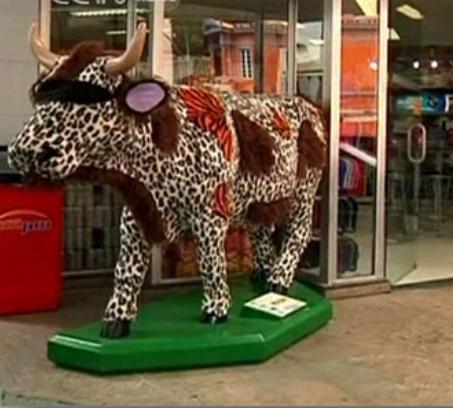 Plastic cattle.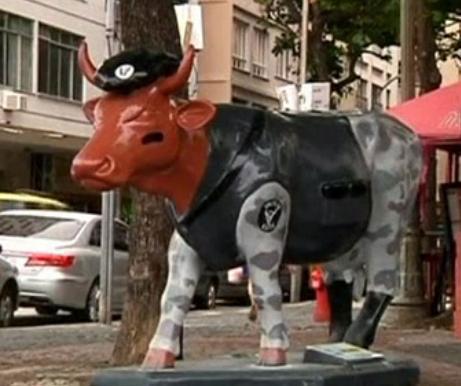 Plastic cattle.
Editor:Zhang Rui |Source: CNTV.CN