Watch Video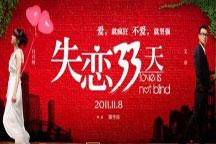 Play Video
The China release date for Hollywood blockbuster "Real Steel" has recently clashed with that of home-grown romance comedy "Love is not Blind". This may just be the start, home-grown movies battle Hollywood blockbusters for victory at the holiday box office.

Hot on the heels of "Real Steel", another Hollywood blockbuster, "Immortals", hit Chinese screens on Friday. "Immortals" is a breezy rewrite of Greek mythology. The names are old, but the plot is new, with massive battles and flashy sword fights the highlights of the production.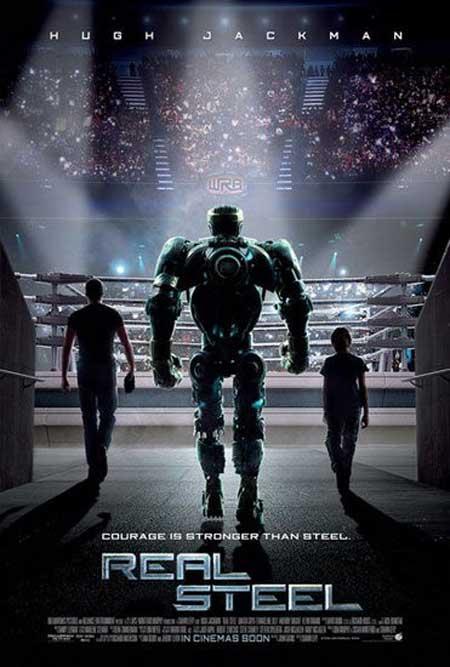 Real steel poster
And on November 15th Adventure of Tintin: The Secret of Unicorn arrives, directed by Steven Spielberg and produced by Peter Jackson. The 3D film is based on a series of comic books created by Belgian artist Georges Remi, better known by his pen-name Herge. Tintin, a fictional reporter-adventurer, travels around the world with his fluffy canine companion, Snowy. This film promises opulent settings, topsy-turvy turns and Tom and Jerry-esque chase sequences. Tintin is looking to inject a dose of high-adventure this Winter and take many long-time fans of the comics back to their childhood days.
Then, there's a procession of home-grown blockbusters ready for release. First there's "Legendary Amazons", based on a famous Chinese opera set in the Song Dynasty. When the men of the Yang Clan were massacred in battle, the women, from elderly grandmothers to little sisters, put on armor and led the army to victory. It's directed by Frankie Chan and stars Cecilia Cheung, Cheng Pei-pei, Liu Xiaoqing and Richie Ren.
"White Vengeance", also known as Hongmen Yan, is another highly anticipated Chinese historical flick. The film centers on the Hongmen Banquet, one of the important events in the Chu-Han Contention, where warring general Xiang Yu moved to assassinate his rival Liu Bang.
Hong Kong comedy film East Meets West 2011, named after the 1993's classic comedy 'East Meets West' stars the late Leslie Cheung, Tony Leung Chiu Wai, and Jacky Cheung, also aims ignite the competition over the New Year holiday box office.
Related stories
Editor:Zhang Hao |Source: CNTV.CN