Watch Video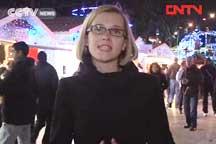 Play Video
The Chinese are heading to Paris in droves. Not for the food, or for the sightseeing, but for the shopping. The power of the Asian spender has never been as attractive as it is now.
As the Eurozone debt crisis tightens its grip on France, the country is hoping to attract hundreds of thousands more visitors to its capital during the Christmas period.
But this Christmas France is promoting Paris as the city of shopping.
Home to some of the world's most exclusive brands, and what the French call the most beautiful avenue in the world -- its hoped the growing Asian appetite for luxury European brand names will be a draw-card.
With the Eurozone crisis threatening to drag the region into a recession, it's international visitors who have the cash to flash.
Big money once spent by Americans, Japanese and Russians is being eclipsed by the spending power of Chinese shoppers.
Nathalie Omori, specialist in Chinese marketing, said, "Because the process of the visa is easier now for rich people in China. We, for the first time two years ago, we started to see individual Chinese with really a lot and a lot of money. And this was new for us."
According to the French Tourism Development agency last year Chinese tourists spent about $890 million in France, 60% more than in 2009.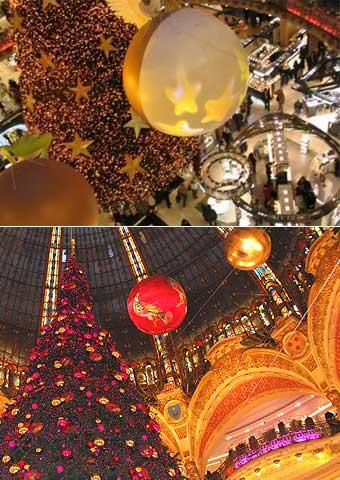 Galleries Lafayette
At Paris' most famous department store - Galaries Lafayette - international business accounts for about 50% of their turnover and of that, half is from Chinese visitors.
So important are the Chinese shoppers that the stores bend over backwards to give the visitors a top rate shopping experience.
Delphine Komorowski, int'l marketing manager of Galleries Lafayette, said, "We have a very large and dedicated staff to help them with their shopping. We have Chinese hostesses and interpreters to help them in the storm to help them with all the tax free procedure. So they have everything in one store, services, goods, shopping experience and a French touch as well."
Christmas is traditionally a slow time for tourism in Paris so this year retailers, restaurants and hotels are offering incentives to visitors, even if they aren't traditionally Christmas shoppers.
CCTV's Kate Parkinson said, "France has just introduced widespread austerity measures in it's toughest budget since World War II. This comes at a time when consumer confidence is already at it's lowest since the depths of the last recession. And so, it's really not that surprising to learn that France is so keen to attract foreign tourists to it's stores this Christmas."
Editor:Liu Fang |Source: CNTV.CN