Watch Video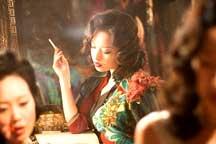 Play Video
The total box office of two Chinese blockbusters "Flowers of War" and "Flying Swords of Dragon Gate" have amounted to over a hundred million yuan, just five days after their debut last week.
However, since the year-end Chinese theaters are almost completely occupied by these two films, audience are left with few choices.
Every weekend, the Grand Theatre in Shanghai draws a lot of movie fans who start lining up first thing in the morning. But this weekend, there are only two choices left for them, either "Flowers of War" directed by Zhang Yimou, or "Flying Swords of Dragon Gate" starring Jet Li.
According to data from Chinese cinemas, more than 80 percent of sessions have been occupied by the two blockbusters. They were responsible for 96 percent of the box office last weekend, and they brought in more than all the films shown in the first half of December.
An audience member said, "There are few choices for us, and almost every cinema is the same."
An audience member said, "I feel like I'm forced to watch these two, because I'm left with no choice."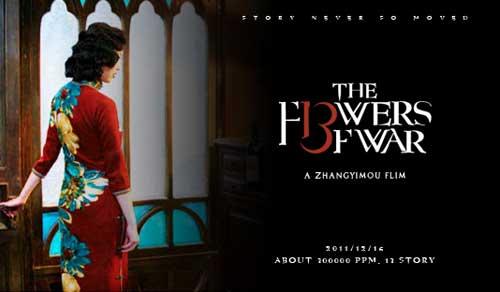 Zhang Yimou's blockbusters "Flowers of War"
Analysts say that there are two main reasons leading to this awkward situation. First of all, in order to avoid box office disaster, many low-budget films were shown before December 15th. And for cinemas, they have to reduce the number of screenings of low-budget films to avoid a dive at the box office.
Wu Hehu, deputy general manager of Shanghai United Circuit, said, "At present, we hope that the producers of blockbusters can negotiate and choose different show times. We need to introduce a coordinating mechanism to solve this problem."
Though there will be some small-budget films shown during Christmas, more than 50 percent of cinema sessions this month will still be taken by "Flowers of War" and "Flying Swords of Dragon Gate". The awkward situation may last until "Sherlock Holmes: A Game of Shadows" begins screening next year.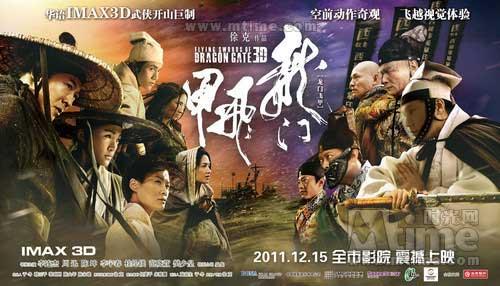 Chinese blockbusters "Flying Swords of Dragon Gate"
Editor:Liu Fang |Source: CNTV.CN