Watch Video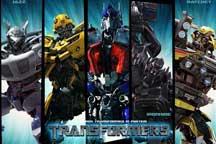 Play Video
The SARFT, short for the State Administration of Radio, Film and Television, has announced China's total box-office for the year 2011.
According to domestic box-office reports, the grand total has exceeded 2-billion US dollars -- up 30 percent from last year. Domestic films took in more than half, but it was the Hollywood block-buster "Transformers 3" that ended up as the year's champion.
The 2-billion US dollar total places China the third in the global movie market rankings, with America and Japan in the number one and two spots. In 2011, 558 domestically made films were shot and 803 cinemas were built. Every day on average, China sees more than 8 new movie screens appear. In rural areas, free films have been screened more than eight million times to entertain over 1.7 billion people.
Although domestic movies occupied 53 percent of the 2011 box-office total, Hollywood block-busters like "Transformers Three," "Kongfu Panda Two" and "Pirates of the Caribbean Four" were real cash winners.
Another highlight of China 2011 movie industry was the rise of low-budget films. "Love Is Not Blind" cost less than 1.5 million US dollars to make, but brought in some 55 million dollars. Good stories that focus on concerns of modern everyday life were the key to success for low-budget films.
In order to keep the growing trend, SARFT has announced it will improve and implement regulations to fight box-office cheating and adjust profit-sharing systems.
Editor:Liu Fang |Source: CNTV.CN