Watch Video
Play Video
The Beijing Book Trade Fair opened on Sunday at the China International Exhibition Center. Some 500 publishing houses have brought along their new releases to the annual event. One highlight for this year's book fair is a selection of heavyweight titles in literature, popular science, and social sciences.
At the fair, Winshare Publishing House of Sichuan Province signed a copyright import contract to release the latest collection of poems by the 2011 Nobel Prize winner for Literature, Swedish author Tomas Transtromer.
In the art category's spotlight, there is a book that contains the manuscripts of famed Chinese American architect Bei Yuming. The book is expected to be sought after by aspiring architects.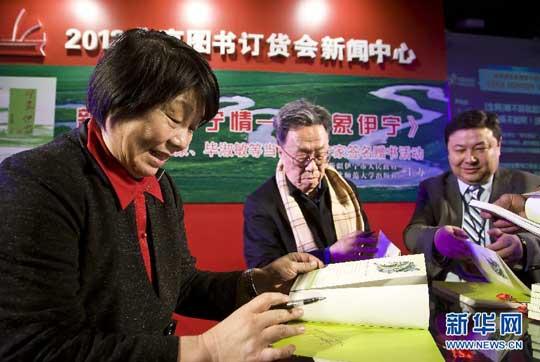 Writers Bi Shumin and Wang Meng at the Beijing Book Trade Fair
Also, on the shelves is the Chinese version of Stephen Hawking's new book "The Grand Design."
Yan Xiaohong, deputy director of General Admin. of Press & Publication, said, "Forty copyright contracts were signed today. It's a sign that publishing houses are more concerned about quality rather than just quantity."
A book by historian Feng Qiyong about his research on "The Dream of Red Mansions" is a hit in the social science category.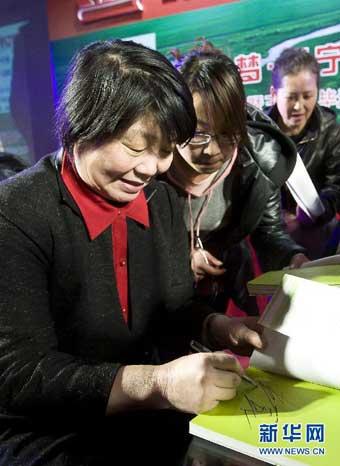 Writer Bi Shumin at the Beijing Book Trade Fair
The copyright exchange is a two-way street. The book of interviews of forty-one foreign diplomats working in China, about their thoughts of policies of the Communist Party of China, is one example of a copyright export.
Digital publishing is on the rise, and the phenomenon can be seen clearly at the book fair.
A publishing house from Liaoning Province is promoting their newly created e-book for children that blends learning with fun.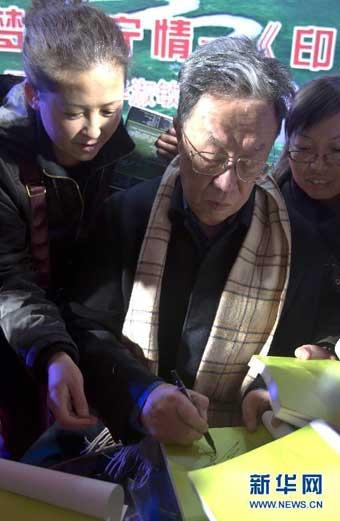 Writer Wang Meng at the Beijing Book Trade Fair
Fan Wennan, Liaoning Fine Art Puclishing House, said, "Going from traditional to e-publishing is a trend. By using our own resources and combining new technology, we can change with the times."
The Beijing Book Trade Fair lasts four days and ends on Wednesday.
Editor:Liu Fang |Source: CNTV.CN