Watch Video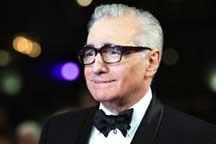 Play Video
The DGA, known as Director Guild of America, has a strong track record of foreshadowing the eventual winner of the best director Oscar, and the Academy Award for best movie also often goes to the winner of best director.
Since 1948, there are only six occasions when the DGA award winner has not gone on to win the corresponding Academy Award. So let's check out the nominations.
France's Michel Hazanavicius scored his first DGA nomination for his black and white silent movie about old Hollywood, "The Artist," which has wowed critics since its premier at the Cannes film festival in May.
David Fincher scored his third DGA nomination for the U.S. version of Swedish writer Stieg Larsson's thriller "The Girl With the Dragon Tattoo."
Meanwhile Alexander Payne notched up his second nod for dysfunctional family drama "The Descendants" starring George Clooney.
U.S. veterans Woody Allen and Martin Scorsese, who were respectively nominated for their work on comedy "Midnight in Paris" and 3D family film "Hugo."
The DGA hands out its award at a ceremony in Los Angeles on January 28th in Hollywood, and it will be hosted this year by former "Frasier" star Kelsey Grammer.
Editor:Liu Fang |Source: CNTV.CN