Watch Video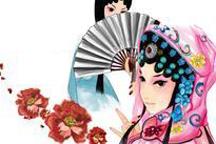 Play Video
The National Academy of Chinese Theatre Arts is always bustling with activity at this time of the year, as it is busy evaluating the applicants. But what's different this year is the Academy is opening doors to more traditional Chinese drama majors.
One of the major types of Chinese drama that's making its way into the Academy is Huangmei Opera. Different from the typical rhythmic Chinese Opera, it is performed at a high pitch and stays high throughout the song; Hu Huihui is a student studying this unique art form.
Hu is seeking admission to the Academy, and hopes to purse a career as a Huangmei Opera performer after graduation.
She said:" My dream is to become a top performer. Money is not an issue as long as I have enough to live on and enjoy my profession."
She is just one of the many students seeking admission to the academy. Their majors include Cantonese opera, Kunqu Opera and the world-renowned Beijing Opera, all of which have been declared World Intangible Cultural Heritages by UNESCO.
Since the students here will shoulder the mission to pass on their respective drama traditions, the Academy's high standards are justified.
Zhou Long, the Deputy Dean of NACTA said:" We will hand pick only the best of the best, ones that have the potential to become the leading performers and others that could make great achievements in the theory of drama."
High standards come with great benefits. The Academy has waived tuition for many traditional drama majors since 2009. 118 students are expected to benefit this year, accounting for 23 percent of the total number of admissions. This is an effort few would contest as it serves to preserve and boost the priceless treasure of Chinese traditional drama.
Editor:Bai Yang |Source: CNTV.CN