Watch Video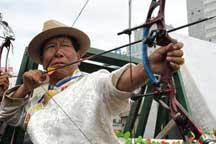 Play Video
No need for optics and releases, true archers on the prairie choose to hit targets the old fashion way.
In the Autonomous Tibetan County of Qinghai Province, a traditional archery contest with over 600 participants is held as part of the Tibetan New Year celebration.
As the most important festival in the Tibetan calendar, it is an occasion to say farewell to the current year and welcome in the new.
During the celebration in Xinghai county, the archery contest is seen as the finest tradition among the Tibetan people.
Although the targets are made of soil and might seem rough, the best archers can still hit the bull's eye.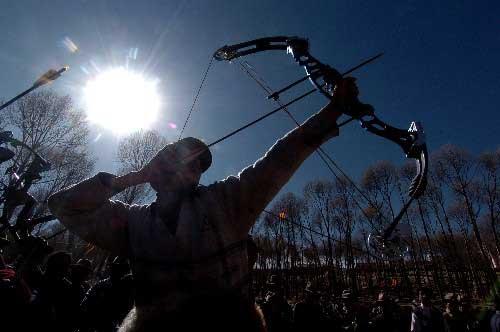 Although the targets are made of soil and might seem rough, the best archers can
still hit the bull's eye.(File photo)
Editor:Liu Fang |Source: CNTV.CN