Watch Video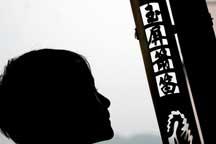 Play Video
Chinese people also have an ancient tradition of making and playing bamboo flutes. For 600 years, the peaceful tones of Guizhou Province's Yuping flute have been echoing across the landscape.
This traditional musical instrument and national intangible cultural heritage reflects ethnic cultures and is famous for its dulcet sound and delicate carving.
Usually, the flutes have Chinese dragons and phoenixes carved on them. Many ethnic groups including the Dong, Miao, and Tujia people regard the Yuping flute as an important instrument in their ethnic music.
But they are very difficult to make, with strict requirements for each step in the procedure.
And today, like so many other traditional crafts, it is being threatened by lack of inheritors.
Editor:Liu Fang |Source: CNTV.CN