Watch Video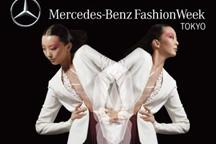 Play Video
Tokyo Fashion Week started in earnest on Sunday with 38 brands hoping to make their mark with their 2012-2013 autumn/winter collections at one of Japan's biggest fashion events.
Designer Atsushi Nakashima started Monday's show with a runway collection of tailored suits and dresses, followed by haute couture inspired by modern architecture.
One Japanese fashion designer, Atsushi Nakashima said, "My brand concept is the beauty of artificially created lines. So my inspiration comes from general architecture and through researching many different elements, rather than any specific architecture."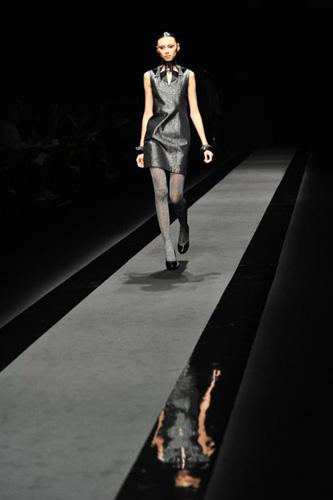 A model displays a creation of Atsushi Nakashima
during his 2012/13 autumn and winter collection
in Tokyo.
In 2004, Nakashima was asked by Jean Paul Gaultier to work as his assistant and he moved to Paris.
He was head designer for Gaultier's diffusion line before returning to Japan in 2011 to launch his own fashion brand.
This is Nakashima's first time participating in Tokyo Fashion Week. A total of 7 brands at the event are first timers, as organizers place emphasis on supporting young up-and-coming designers.
A handful of foreign designers are also participating, including Shueh Jen-Fang and Johan Ku from Taiwan.
Tokyo's Mercedes Benz Fashion Week runs until Saturday.
Related stories