Watch Video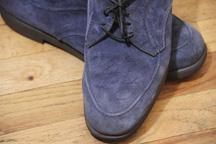 Play Video
Princess Diana's dress, Elvis Presley's blue suede shoes and Duane Allman's autographed hospital records are just some of the items up for grabs, in an online auction of Rock and Pop memorabilia.
New York based shop "Gotta Have It" has placed nearly 700 pieces of iconic memorabilia on its website, as part of its "Rock & Roll Pop Culture Auction."
The store's CEO and founder, Peter Siegel, expects a dress worn by Princess Diana and items belonging to Elvis Presley to attract the highest bids.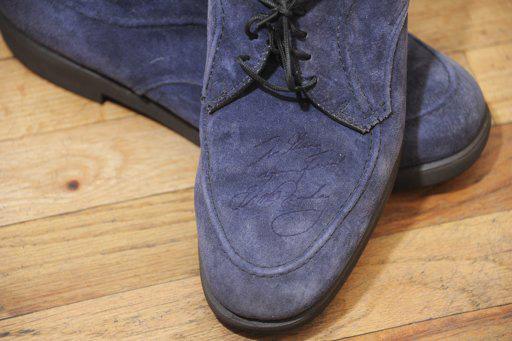 An autographed pair of Elvis Presley's original Blue Suede Shoes and a photo
of him autographing them on auction at Gotta Have It! store on March 21, 2012
in New York City.
Peter Siegel, the CEO and founder of Gotta Have It, said, "We've had one or two dresses that was actually worn by Princess Diana that came out of the Christie's auction a few months before she passed away and they all sold for six-figures, pretty close to 200,000 USD a dress. We are honored to have one at this auction here, which was in that sale - so we probably think that that could do the best."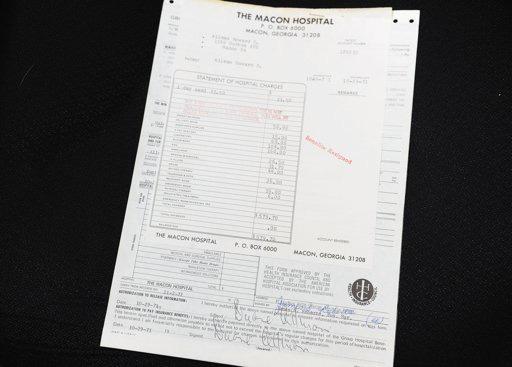 Musician Duane Allman's motorcycle accident hospital records twice signed
moments before his death on auction at Gotta Have It! store on March 21, 2012
in New York City.
Several items relating to Michael Jackson are also featured in the sale, including everything from autographed photos, hair, and a child-sized train ride once used at the late singer's Neverland Ranch. The online auction runs until March 30th.
Editor:Bai Yang |Source: CNTV.CN