Watch Video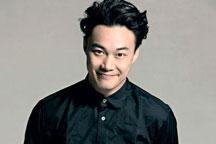 Play Video
He is a huge star in Asia, but the name Eason Chan has a lot of people scratching their heads in other parts of the world. Soon though, music fans in the U.K. will get to experience first-hand what all the hype is about. The pop star is set to perform live in London this month.
Chan's ever-so-popular "Duo Eason Chan" tour is making a stop in London on April 23rd, where he'll be taking center stage at the O2 arena. He will become the first Chinese artist to perform at the arena, joining an impressive rank of elite musicians who have also performed at the iconic venue.
Eason Chan, Singer, said, "I'm really excited to go back (to London) again. The O2, you know. All the big stars, all the biggins have played there. Definitely."
Born and raised in Hong Kong, Chan left for the U.K. when he was young and spent much of his formative years studying there. In 1995, he returned to his hometown...And 17 years and more than 30 solo albums later, he is now one of the bestselling Mandarin and Cantonese pop artists.
Performing at the O2 is not only a major career achievement, but also a sweet home-coming.
"I went to school at 'Dauntsey's' which is in Wiltshire, I might actually get a chance to go back there. It's South West England; it's in like the country side. So I'm really looking forward to the whole trip." Said Eason.
Chan kicked off his tour in Hong Kong on March 20th last year. The tour has him performing 57 concerts in 35 cities and nine countries.
The singer has had countless number ones and awards in the past 17 years. Yet what drives him nowadays is the thrill of a live performance and connecting with his fans.
"I love touring and I'm really grateful that I have enough songs to tour, not just in China, I can actually go around the world with all these Chinese songs." Eason said.
After London, Chan will return to China, where he will finish his tour in mid-July.
Editor:Zheng Limin |Source: CNTV.CN