Watch Video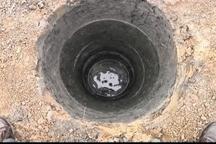 Play Video
Staying with amazing discoveries from the past, archaeologists have unearthed some 200 well-preserved ancient wells at a construction site near Jingzhou city in Hubei province. The rare ancient wells are densely located in an area covering 10,000 square meter, which also housed pottery wares.
Archaeologists who have been working in the area, have concluded that the ancient wells are from the Warring States period, dating back more than 2200 years ago.
The ancient wells have a diameter of about 0.8 meter, and most of the wells are 5 meters to 8 meters deep.
Ancient pottery wares have also been found inside the wells, which are believed to have been used to retrieve water from deep inside the wells. But questions are arising on how the pottery stayed preserved for so long.
Liu Jianye, an archaeologist from Jingzhou Museum says, " Ancient people used pottery wares to store water, but sometimes the pottery ware, which is the water container, was heavier than the strings and then it broke the strings, but the pottery ware remains at the bottom. Another explanation is that may be the well has not been used for a long-time and ancient people put things inside it."
Archaeologists believe that the area is home to so many wells because in ancient times, the site was part of Jinan city, the capital of the Chu state. At the time, the state of Chu had a large population, flourishing economy and a well developed handicraft industry that required a steady supply of water.
Related stories
Editor:Wang Xiaomei |Source: CNTV.CN