Watch Video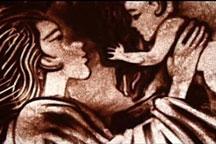 Play Video
On the second Sunday of May each year, people around the world celebrate "Mother's Day", an occasion that honors mothers and the influence they have brought to modern society. Though it remains an unofficial holiday in most of the world, people do try to find all possible ways to show love and respect to their mothers.
Mother's Day as we know it today, originated in the United States. But people in China quickly accepted the holiday without hesitation, because it is somewhat in line with China's traditional ethics: respect for the elderly and filial piety towards parents.
In Yantai in Shandong Province, a sand painting artist chooses to pay his personal respect by creating a Mother's Day-themed sand painting. As the painter says, love for one's mother is just like sand falling through fingers. It would be a shame if we don't appreciate it before we lose it.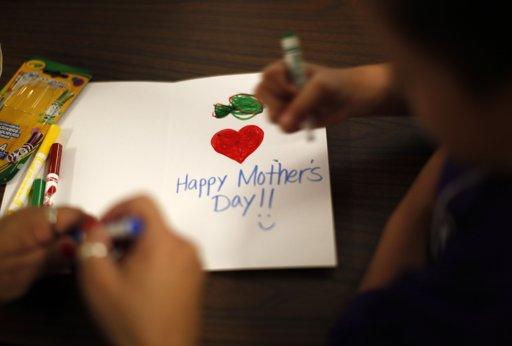 Children draw Mother's Day cards to take to their mothers at California
Institute for Women state prison in Chino, California May 5, 2012.
Wei Yue, sand painting artist, said "Mothers, they dedicate their whole lives to us, that's how much we owe them. I sincerely hope all the mothers around the world to live a happy and healthy life."
In Taiwan Island, there's a Mother Day Look-Alike Contest taking place in New Taipei City, where mother and child pair up to see who looks the most alike.
Meanwhile, an ocean away in Sao Paulo, Brazil, the city is holding its 9th Beauty Contest for Elderly Women to honor Mother's Day. 25 elder ladies ranging from 60 to 86 years old entered the final round, which was followed by a big dancing party for them and their children. The organizers say the event aims to promote greater self-esteem among senior citizens, and to emphasize the importance of kinship and blood ties.
Editor:Wang Chuhan |Source: CNTV.CN