Watch Video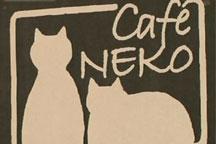 Play Video
For those of you too busy to take care of pets will definitely enjoy this next venue. Austria's first cat cafe, where customers can have drinks while playing with cats, has opened in Vienna.
In a city that hosts a 300-year-old cafe tradition and currently home to some 2,000 cafes, Cafe Neko is something fresh.
Customers can stroke and interact with their feline hosts, who all come from an animal shelter and now freely roam about the cafe and take naps.
Iman, 8-year-old guest, said, "My mum is allergic and we cannot have cats."
Takako Ishimitsu, café owner, said, "One of our goals is to provide some happiness to people who cannot have cats of their own, because of their jobs or family members suffering from allergies."
Takako Ishimitsu moved from Japan to Vienna some 20 years ago. She named the cafe "neko", which means "cat" in Japanese. After spending three years negotiating with city officials over hygiene issues, Takako managed to get to the permits to open the cafe. The 50-seat cafe has become an instant hit with locals and tourists after opening earlier this month.
A customer plays with cat 'Moritz' in Vienna's first cat cafe May 7, 2012.
Customers watch cat 'Moritz' sitting on a chair in Vienna's first cat cafe
May 7, 2012.
The menu of Vienna's first cat cafe is pictured May 7, 2012.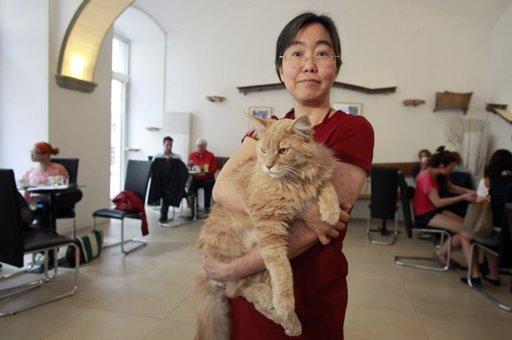 Owner Takako Ishimitsu holds cat Moritz in Vienna's first cat cafe May 7, 2012.
Editor:Wang Chuhan |Source: CNTV.CN