Watch Video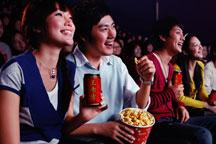 Play Video
Hot on the heels of the success of several Hollywood blockbusters, Global firm Price Waterhouse Coopers has released its 20-12 annual Global Media Outlook. It's a 5-year forecast analyzing the future of 13 industries internationally.
According to the Outlook, film entertainment revenue is expected to rise more than 14-billion dollars in the next five years. As CCTV's Yakenda McGahee reports-- future box office growth may come from some 'unexpected' markets.
Will Smith, movie star of Men In Black 3, said, This audience is uh, pretty excited and when you get this kind of reaction this far from home, it's a great thing.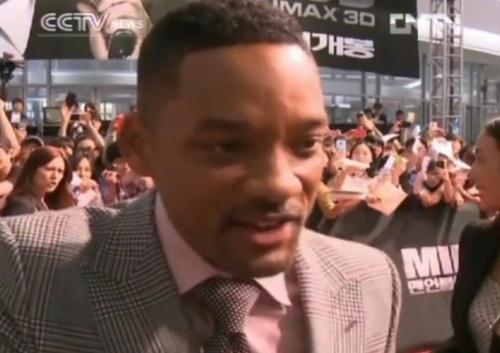 Will Smith, movie star of Men In Black 3
In recent years major blockbuster films began premiering - not in North America, the world's largest movie market - but overseas.
Hollywood studios are looking east-to China, Japan and India-to boost its box office haul, , according to University of Southern California Professor of film and politics, Stanley Rosen.
Prof. Stanley Rosen, University Of Southern California, said, "It used to be that when you did a blockbuster like Pirates of the Caribbean, Lord of The Rings, Harry Potter used to be that the North American Market is about 50%. Now it's down below 35%, international market 65, 75% even more."
So if movie studio's want continued growth - they must turn their attention overseas - primarily to Latin America and the Asia-Pacific - the world's fastest growing movie markets.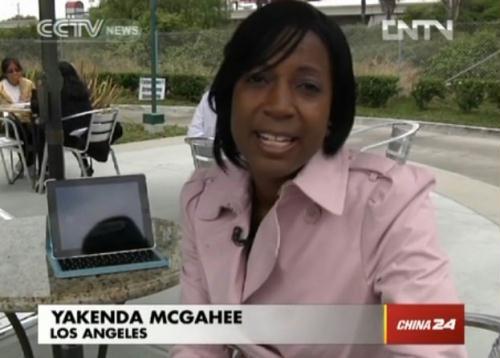 CCTV reporter Yakenda McGahee
That, according to PricewaterhouseCoopers' new 2012 Annual Global Media Outlook. The study found shows that in 2011 North American box office spending fell nearly 4 percent. Ticket sales here dipped to their lowest levels since the mid-1990's.
He said, "Why the Hollywood, North-American market is slowing down. I think it's pretty much saturated at this point. It's reached a kind of plateau."
Marcel Fenez, Price Waterhouse Coopers, "Understanding consumer behavior has never been as important is today. But more than just behavior, it's really trying to get an understanding of how consumers are interacting with content."
And what's clear is many consumers-especially American ones-are choosing to interact with movie content on tablets, like this IPad. According to the Outlook, while tablets' have provided a huge boom for content distributors, they're also conditioning a younger, more tech-savvy audience to consume movies on the smallest screen rather than big screen.
Lieberman, Price Waterhouse Coopers, "So what is going to be the value of them going to the theater To them right now, they don't necessarily all see those benefits. It's then hard to move those eyeballs back to traditional consumption."
That's not the case in the Asian-Pacific, where box office spending rose six percent in 2011. The study projects revenues will increase by 5 billion dollars the next 5 years-led primarily by gains in China.
With China's box office receipts growing by more than 33 percent in 2011 alone, it's clear why when film experts like Rosen predict China - in coming years - will even surpass North America to become the largest and most lucrative film market in the world.
Editor:Zhang Jingya |Source: CNTV.CN