Watch Video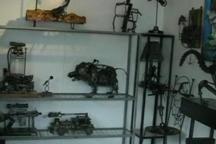 Play Video
Mario Mallari Jr. is an artist who takes old pieces of scrap and sculpts into beautiful works of art.
One man's junk can end up as another man's artwork.
Filipino welder Mario Mallari Jr. takes scrap metal to his workshop in Manila's northern suburb and turns them into unique sculptures.
These sculptures are made from nuts and bolts of old typewriters, automotive parts and other discarded metallic appliances that are cleverly welded together to form attractive works of art.
Mallari said, "People are surprised when they see that the sculptures are made out of scrap metal, spark plugs, door knobs and other discarded materials attached to my pieces."
His first motorbike sculpture, which came to public notice when he posted a picture on a social networking site, made him consider scrap metal art as an alternative business.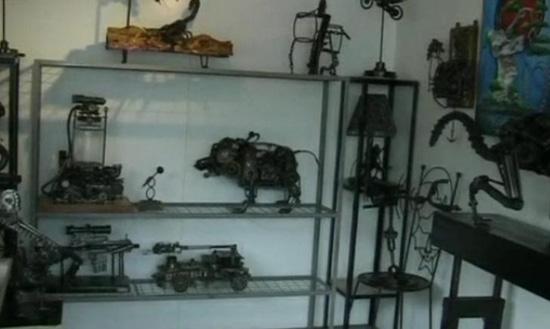 Turning scrap metal into art.
Mallari spends most of his time visiting junk shops and industrial factory outlets looking for scrap metal he can use. He chooses them by looking at the pattern of the material.
He says pieces of scrap are like puzzle pieces that can be rearranged to form a unique structure.
Mallari said, "The truth is, the idea is not inside me, but inside the metals I work with. These metals dictate the shape of my work and how they are constructed".
He has made dozens of animal designs ranging from lizards to elephants, while also doing miniature sculptures of tanks and soldiers. He's even been known to make a replica Harley Davidson motorbike upon request.
Mallari says he plans to continue creating scrap metal sculptures, hoping that bigger and better works will inspire more artists to consider giving recycled art a try.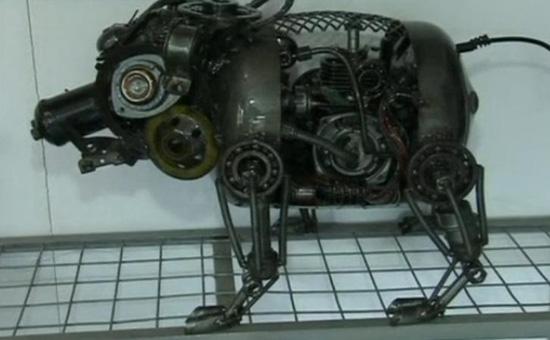 Turning scrap metal into art.
Related stories
Editor:Zhang Rui |Source: CNTV.CN