Watch Video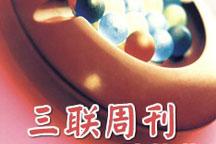 Play Video
"Sanlian" is one of China's most iconic bookstore brands. As it celebrates its 80th anniversary, its former managers share the stories they've experienced and the legacies they left behind with us.
Starting out as a proof-reader, Shen Changwen became the General Manager of "Sanlian" in 1986. And remained so until he retired in 1995.
Recalling the days when he was in charge of "Sanlian", Mr. Shen is more than modest.
Shen Changwen, Former "Sanlian" General Manager, said, "I think I was a eligible secretary. And I learned a lot from my predecessors about how to do my job."
This "eligible secretary" did a commendable job.
During his tenure at Sanlian, Mr. Shen also served as Editor in chief of the renowned "Reading" magazine. Big names in China's contemporary literary scene such as Ba Jin, Qian Zhongshu, Lv Shuxiang and Yang Jiang all published their works in it. Captivating articles by thoughtful writers... this made the magazine very popular in 1990s.
Mr. Shen's successor was Dong Xiuyu. Dong injected new energy into Sanlian's signature magazine "Sanlian Life Weekly" and established the "Sanlian Tanfen Bookstore", a current cultural landmark in Beijing.
Dong also made a very important decision to cooperate with cartoonist Tsai Chih-Chung, and Louis Cha Leung Yung, one of the most influential Chinese-language novelists. This safeguarded Sanlian's leading position in publishing.
Dong Xiuyu, Former "Sanlian" General Manager, said, "At the time I wasn't sure whether partnering up with Mr. Tsai and Mr. Cha would be a success. When the results turned out good, we were all glad about that decision."
A strong brand won't last long without a strong leader. In its 80 years' history, Sanlian's managers have certainly played their part to keep it on top as a front runner.
Related stories
Editor:Yang Jie |Source: CCTV.com