Watch Video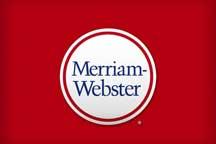 Play Video
From long journies to modern lingo F-bomb, sexting, flexitarian, obesogenic, energy drink and life coach. Do these words ring a bell? If not, you should probably check the new edition of Merriam-Webster's Collegiate Dictionary. The mainstream dictionary has just included a list of new words in its annual update. Let's find out more.
The term "F-bomb" first surfaced in newspapers more than 20 years ago but it's just now showing up in Merriam-Webster's Collegiate Dictionary.
In all, the company's word watchers picked about 100 additions for the 114-year-old dictionary's annual update. They gather evidence of usage over several years in everything from the media to beer bottle and frozen food labels.
Kory Stamper, Associate Editor said, "This is kind of a fun list in some ways. It's very visual, very picturesque words in. Generally what we find is certain areas, certain fields always give us lots of new vocabulary. Technology gives us new vocabulary, medicine gives us new vocabulary, economics gives us new vocabulary."
This chart-topper by Carly Rae Jepsen may have found itself stuck in your head some time over the past year... you may even call it an ear worm! This is a new term with some prestige. It's been used by vice presidents Dick Cheney and Joe Biden both on the floor of the US Senate.
Kory Stamper, Associate Editor said, "Ear worm dates back to the 1800's. It's earliest uses were for a type of pest that infected corn -- corn, ear worm. The most recent that people use is for a song or a melody that gets stuck in your head. That use is actually a direct translation of the German ohrwurm, which means ear worm. We started seeing that used in the 90's, had a little bit of usage, and Stephen King wrote a famous essay in 2009 about ear worms, in which he talked about them being songs that crawled into your ear and started gnawing on your brain and everyone went, 'Yeah, I totally know what an ear worm is.'"
Merriam-Webster's Collegiate Dictionary gets a cover-to-cover overhaul every decade or so in addition to yearly upgrades.
Stamper says there's no real mystery to the process -- just dozens of dictionary employees reading everything from scientific journals to milk cartons. When they spot a word popping up in multiple places, they begin their meticulous research to document its first appearance in the language and how often it's used.
Kory Stamper, Associate Editor said, "Yeah, no smoky conference rooms, no cigars, no pounding on tables, nothing like that. It's a very quiet environment. We all sit quietly at our desks. We don't like to fuss or have face-to-face interaction with these things. But it's, we communicate via email, we communicate via notes through the office. And sometimes, you know, the quiet is actually really helpful. If you're working on a definition you have to think very carefully about the words you're using. And I've certainly worked on definitions and had people walk by my guest, and then it's all gone."
The new Merriam-Webster Collegiate Dictionary goes on sale on Tuesday.
Editor:Wang Shuo |Source: