Watch Video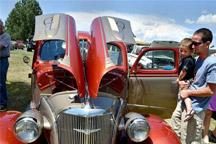 Play Video
Some of the most stunningly lavish vintage cars have gone on show in Hollywood. The exhibition celebrates the Italian craftsmanship and design genius, much loved by tinsel town's elite.
It's easy to see why these car exhibits are called "Sculpture in Motion" and "Masterpieces of Italian Design". They include sleek sporty models and vintage classics, which have made the history books. The show seeks to demonstrate the styles and forms on which so many American cars have been modeled.
Matt Stone, vintage car expert, said, "What does it for most people are the curvaceous powerful lines of most Italian cars. You just look at them and they scream speed and have those wonderful organic shapes and they just look sporty and they feel sporty."
The museum's curator has had a lot of pleasure putting the exhibition together.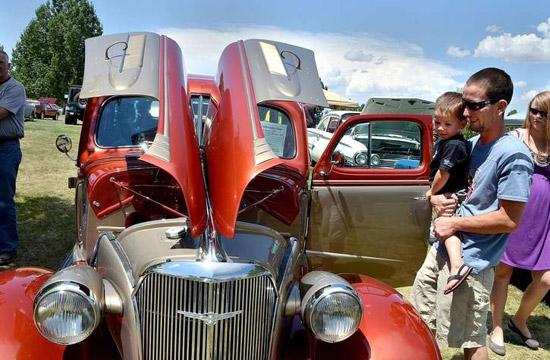 Justin Owens lifts his son, Conner, up to check out a 1937 Chevrolet Master Deluxe owned
by Dennis Atwater at the Car Show.
Leslie Kendall, Curator of Petersen Automotive Museum, said, "The Italian style is identified by a certain condition, a certain economy of line, a certain rational beauty. That's a muscular looking the body, almost shrunk wrap around the internal components of the cars."
The 1947 Cisitalia 202 Coupe by Pinin Farina was considered a work of art in itself and became the first car to go into the New York's Museum of Modern Art's collection. Italian car designers influenced the manufacture of cars globally and many of the world's carmakers sought their skills. Pinin Farina has been Ferrari's trendsetter for decades, and he's responsible for the Testarossa, F40, and Enzo.
Audrey Hepburn fans will remember the actress driving Pinin Farina's design for Nash Healey in the movie Sabrina. The car sits alongside Rita Hayworth's personal 1953 Cadillac series 82 Coupe.
Leslie Kendall said, "We also have a couple of automobiles associated with Hollywood. You really can't get away from beautiful things in Hollywood. Beautiful cars, beautiful people. One of the two cars that relates very strongly to Hollywood is the Nash Healey that was designed by Pinin Farina."
The exhibition runs until February 2013.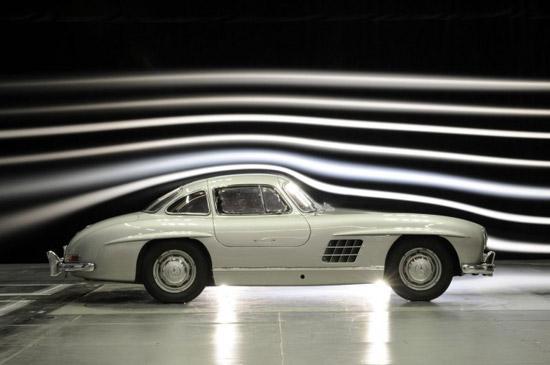 Mercedes-Benz Classic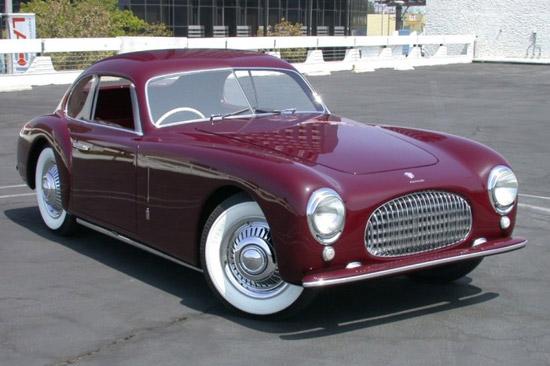 Styled by Battista "Pinin" Farina, the 1947 Cisitalia 202 GT has long been recognized
as a landmark design.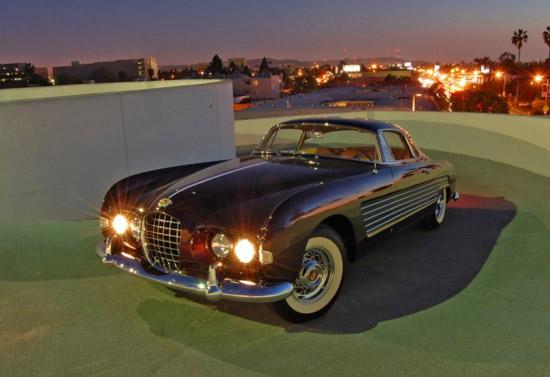 In the Fifties, Italian coachbuilders executed a number of designs on American chassis,
either for the automakers themselves or wealthy individuals.
Related stories
Editor:Wang Chuhan |Source: CCTV.com