Watch Video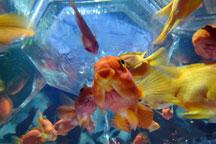 Play Video
That certainly is a life style! While most people don't think of a visit to an aquarium as a place to view art, one aquarium in Tokyo is looking to change that by putting the fish inside the artworks themselves.
The "Art Aquarium" in downtown Tokyo has over 5,000 goldfish swimming through its myriad of tank designs.
Its designer explained that his original reason to design the exhibit was that while aquariums and pet shops existed, he wanted something where people could enjoy fish in a new manner.
Hidetomo Kimura, Art Aquarium Designer said, "I realized that there must be a better way to show fish. And when I looked around the world, all I saw was that current aquariums just display fish. And then pet shops sell them to be appreciated at home. I realized that's all that existed up to this point."
The exhibit was held last year and while this year it has more goldfish, the designer is still setting his sights higher with a possible world tour.
Hidetomo Kimura said, "So my hope and eventual goal is that I can indeed take this world-wide. Hopefully it can one day be like a circus where I go around the world with these goldfish and artworks."
Most visitors were delighted by the exhibits which range from a giant goldfish bowl to a tank that includes a changing digital screen as the background for the fish.
Kouki Endo said, "I liked the fish that were in the screens."
Minami Ito said, "It's really stylish and cool. It really feels like a modern Japanese way of showing goldfish. I'm enjoying myself."
The exhibit is scheduled to last until September 24th. A similar exhibit is planned in Osaka later in the year.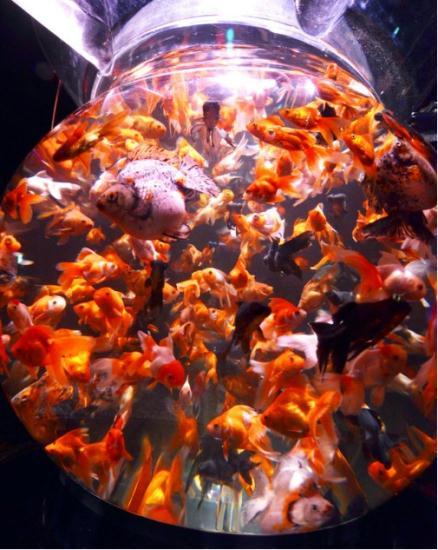 Goldfishes swim in a spherical water tank in the Art Aquarium Exhibition in Japan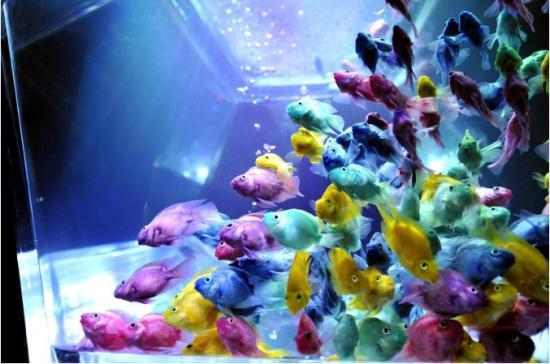 Fishes swim in a water tank in the Art Aquarium Exhibition in Japan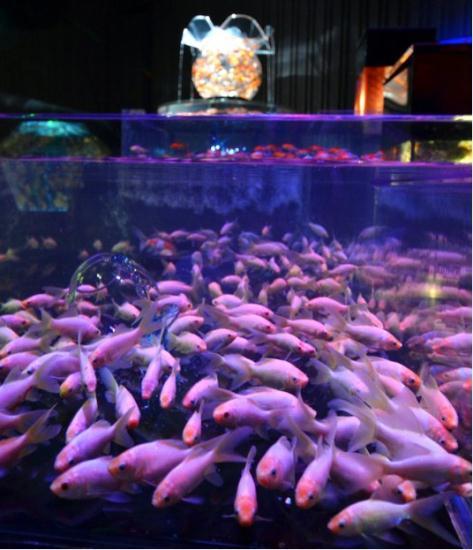 Fishes swim in a water tank in the Art Aquarium Exhibition in Japan

Editor:Wang Shuo |Source: CCTV.com