Watch Video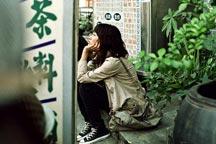 Play Video
By CCTV Liang Hong
Urban life is speeding up dramatically in China. And it's becoming clear that the high-velocity lifestyle can harm people's physical and mental health.
So against this trend, many people are joining in the battle against the rising tide of rushaholics by embracing "Slow Living". It can be as simple as practising meditation, enjoying afternoon tea, or even reading a book. The core is a less-is-more approach and a focus on the quality of your life.
A world obsessed with speed that is stuck in fast forward.
You may be unaware of the fact that life is getting away from you, until you alter the rhythm of your life. To slow down, even for a while. And that should not be the privilege of only the retired.
Perching on a small hill in downtown Hangzhou, this is an exceptionally tranquil yoga centre, promising a pleasant change to your life. For beginners, structuring a slimmer and healthier body is a major motivation.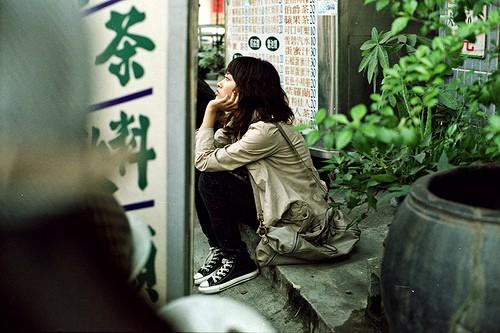 Urban life is speeding up dramatically in China. And it's becoming clear
that the high-velocity lifestyle can harm people's physical and mental health.
But no physical soundness can be achieved without a balanced and peaceful spirit inside. And meditation, a key part of the traditional yoga practice, is said to be one of the best ways leading to a stress-free mind.
Turn off your cellphone, let go of all your worries, focus and eventually quiet your mind. Then you rediscover the positive part of your self that dwells within.
Yoga master Tian Yan says that meditation aids people to find the oasis in their hearts.
Tian Yan, Yoga master of Yoga Summit in Hangzhou, said, "Many people seek relaxation by escaping to a beautiful holiday destination. But practising meditation means you don't have to travel that far. There exist wonderful corners in your mind, which are too often neglected by busy modern people. In the process of sitting down and contemplating, your soul gets purified. "
Meditation is championed as a self healing process. By nurturing the natural qualities within, it helps people return to innocence and realize the essence of life.
Practitioners are finding the regular exercise of meditation rewarding.
Meditation practitioner said, "Living in a more resourceful era, we tend to look outward for help to ease our negative emotions, such as anger, fear and depression. We would chat with friends or listen to music. But few realize the inner power that we have already. And I think through meditation I have found that power to combat the negative influences on me. It makes me stronger."
A custom thousands of years old making and enjoying a pot of quality tea fits well into the slow life canon.
An afternoon spent in a tranquil tea house with your good friends. It's an old-fashioned but fulfilling recreation, that those used to a fast cup of coffee at Starbucks would never understand.
Pang Ying dropped her promising career in the frenzied IT industry and set up this teahouse a decade ago. Her passion about China' tea culture brings her a healthier and happier lifestyle.
Pang said, "To me, slow living means an improvement of the quality of our short lives. Since I fell in love with tea thirteen years ago, I came to realize that it is such a precious legacy from our ancestors. Drinking tea is not only an elegant way of life, but also reflects the wisdom of generations of Chinese people. That's why Lao Tzu, the founder of Taosim, called it an essential ingredient in the elixir of life."
Editor:Zhang Jingya |Source: CCTV.com