Watch Video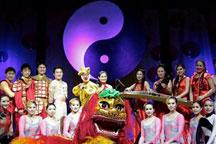 Play Video
By CCTV reporter Lourda Sexton
Crowds have descended in Abu Dhabi for the premier of the Chinese State Circus latest performance, one of the largest groups of Chinese performers to travel worldwide. And audiences were keen to see the traditional art form that dates back over 2,000 years. And the performers that dedicate their whole live to the acts.
In fact, it's their dedication that caught the eye of Phillip Gandey, the Chinese State Circus director.
Phillip Gandey, Director of Chinese State Circus, said, "I first saw a small group of Chinese perform at the International Circus Festival in Monte Carlo, they won gold prize there which is the circus equivalent of the Oscars and I was so knocked out by the performers that I investigated and was told that there were some 200 acrobatic troupes in China. In China it's considered right alongside opera and ballet."
He's now working with the Chinese Ministry of Culture to bring the Chinese state Circus around the world.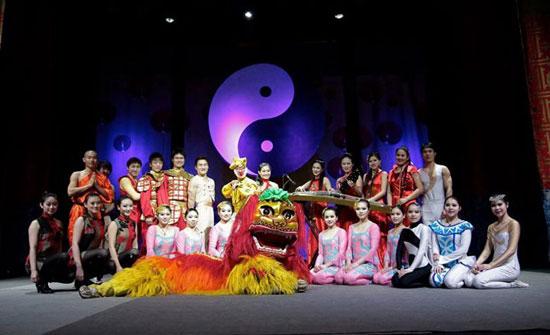 A show that performs Chinese acrobatics, a traditional art form that dates back over
2,000 years.
Phillip Gandey said, "The Chinese state circus is different than any other circus act. You don't get one or 2 artists performing for six minutes and then they sit down. Because they have been training from the age of seven they are multi disciplined and you get a fantastic ensemble of a show. Of course with the Chinese State circus there is no spoken word, it's all visual so it's a show that can be enjoyed worldwide."
Every 2 years the Chinese State Circus introduces a new show, each with new performers and acts.
Phillip Gandey said, "You will see in the show - instruments that can date back hundreds of years and some of the performers perform acrobatics that can be dated back thousands of years. Some of the performers still perform with spinning plates that can be dated back 2,000 years history and we also include modern acts and we also include acts from the Shoulin warriers from the Shoulin temples so in this 2 hour show you do get a very microscopic image of the whole of the Chinese culture, the largest nation on earth."
The current show, Yin Yang highlight two different energies in a dynamic system of balance, strength and subtly. With powerful acts such as poll performers and Shoulin warriors, both showing incredible strength and dedication.
Other parts of the show reflect a softer more gentle side. In total 28 performers take part in Yin Yang. Including two 18-year-old identical twins who spoke to me about their joy of performing Chinese culture internationally.
Xiao Caihua and Xiao Baohua, acrobats, said, "We very much like to perform on stage, when we hear the applause that they give, we are happy. And when the audience smiles to us it shows us we are good performers."
Now their performances are set to be spread further afield. With the show scheduled to continue on to North Africa later this year. Followed by a three month tour of the UK. And after the New Year, Phillip will be back in China sourcing new talent for the show.
For the past 35 years different troupes from the Chinese State Circus like the troupe beside me have being promoting Chinese culture internationally and have toured more than 100 countries worldwide.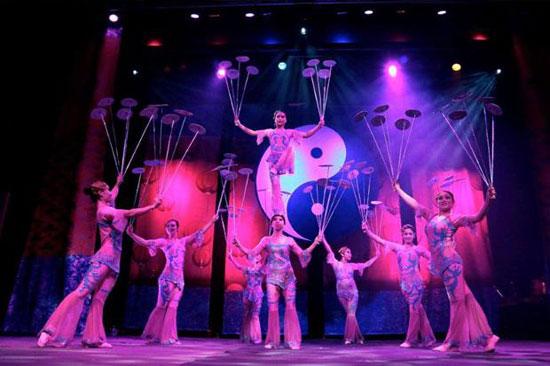 A show that performs Chinese acrobatics, a traditional art form that dates back over
2,000 years.
Editor:Wang Chuhan |Source: CCTV.com