Watch Video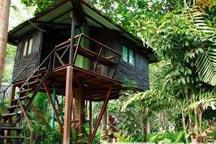 Play Video
Visitors to Italy have fallen off quite a bit through the ongoing financial crisis. Nevertheless, a unique bed and breakfast has defied all that by taking to the trees.
In Italy, like countries all over Europe, the tourism industry is feeling the pinch, but this unusual B&B in the Tuscian countryside is fully booked for the next six months.
Renzo Stucchi, owner of La Piantata, said,"We had to think of an original idea to attract people from Rome because it's the biggest city.' Luckily, I knew about tree houses and there was a wonderful abandoned oak tree here among the wheat fields. So as soon as I saw the tree I had the idea."
Stucchi built the first tree house in 2005 in an 800 year-old oak surrounded by 12 hectares (30 acres) of lavender fields. He named it the Blue Suite.
Every morning Stucchi sends up a basket with breakfast that the guests staying in the isolated nest can open as they wish.
In 2011, Stucchi built a second tree house called the Black Cabin. It offers a view over the rolling hills that on clear days extends to the sea.
Rosella Stucchi runs the business together with her husband. She says the tree houses are so popular, people have to book up to a year in advance.
But for many other hotels and B&B's in Italy, the outlook is less bright.
According to the official numbers, during the first six months of 2012 there was a 2.2 percent drop in overnight stays compared to the same period last year.
Stucchi says that he feels fortunate that the economic crisis hasn't damaged the niche - and the dreams - he's worked so hard to build.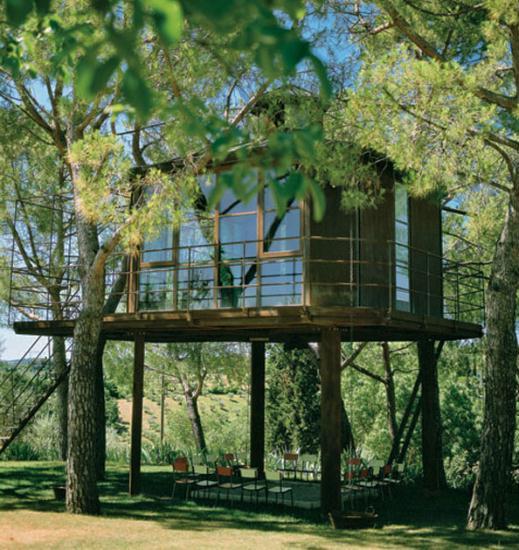 Tree house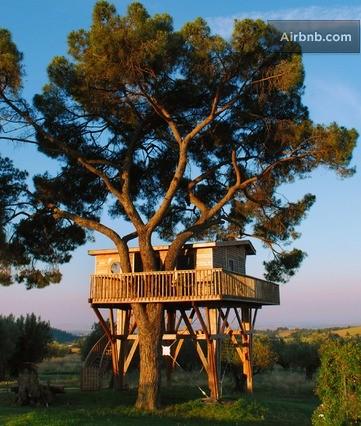 Tree house

Editor:Qin Xue |Source: CCTV.com