Watch Video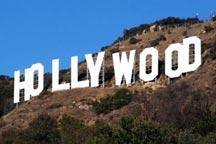 Play Video
By CCTV correspondent YaKenda McGahee
The two-week long US-Sino film festival is officially underway in Hollywood after the opening ceremony where the stars and studio's mingled amongst one another. But the real party starts the first week of November during dozens of film screenings. As YaKenda McGahee reports, this year's event will focus on bridging the Chinese and American cultures - by enhancing understanding through film.
Opening Day of the 8th Annual Chinese American Film Festival in Hollywood and the Red carpet was red hot.
As famous Chinese Actors and Actresses, Movie Directors and Studio Executives - from Hollywood and China took center stage.
To celebrate all that has happened between East and West film entertainment this past year, from big co-production deals to even bigger box office profits coming out of China, the world's fastest growing movie market.
Christopher Chen, V.P. Endgame Entertainment, said,"It's encouraging to me to see so much interest in doing business out there, bridging the cultures - bridging the two countries with something everybody loves: entertainment."
Christopher Chen's studio - Endgame Entertainment recently released the critically-acclaimed sci-fi blockbuster "Looper," a co-production between Los Angeles-based EndGame Entertainment and Beijing-based DMG Entertainment.
Looper already grossed 46-million U.S dollars internationally, nearly $17 million from China. Chen called film collaborations between two of the world's most powerful countries a "natural progression."
Christopher Chen said,"Although the cultures are very different, I think there remarkably similar: people like to be entertained. And you know Chinese consumers, Chinese audience are very sophisticated. They like entertainment. So yes I do see a lot more collaborations happening."
While acknowledging the recent advances, participators say it's equally as important to explore the future challenges facing Hollywood-China film collaborations.
Related stories
Editor:Qin Xue |Source: CCTV.com