Watch Video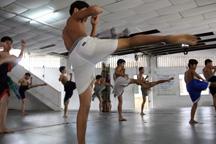 Play Video
Cambodians are rediscovering a martial art that was said to have been one of the secret weapons of the Khymer empire. Using techniques that mimic the attacking movements of animals, Bokator incorporates kicks, punches and elbow smashes into its attacking postures.
But these mysterious martial arts were nearly lost, as Tony Cheng discovered when he met the only remaining Grandmaster in Cambodia.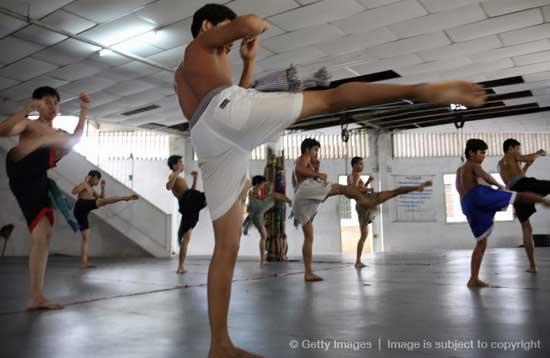 Cambodian Bokator students show their fighting technics.
The remnants of a great empire.
The ruins of the temples of Angkor Wat, a reminder of the Khymer kings who once ruled much of Indochina.
These carvings on the wall of the temple of Jayavarman VII offer some clues to source of that power.
A martial art said to date back 1700 years, practiced by the Khymer armies, based on the fighting techniques of animals, coupled with the viciousness of the street.
San Kim Sean is the man credited with saving the lost martial art of Bokator.
Unlike Thai boxing, which is famous around the world, Bokator is barely known even in Cambodia, its home.
And unlike the kickboxing styles of South East Asia, this martial art has much more emphasis on the elbows and arms.
It is said there were ten thousand techniques, but many have been lost.
During the years of Khymer Rouge rule, exponents of Bokator were systematically sought out and exterminated because of a perceived threat to the State.
San Kim Sen fled for his life.
When he returned to Phnom Penh in 2001, he found a country much changed, where history had almost been wiped out.
Reporter: "In the political turmoil that followed the years of Khymer rouge rule, Cambodian culture suffered as people forgot the traditional way of life. But the past decade has seen an economic boom, and national pride has returned."
And that is now evident in the new devotees to this Khymer martial art.
Young Cambodians, even foreigners, are seeking tuition in these ancient skills.
And this could be just the beginning.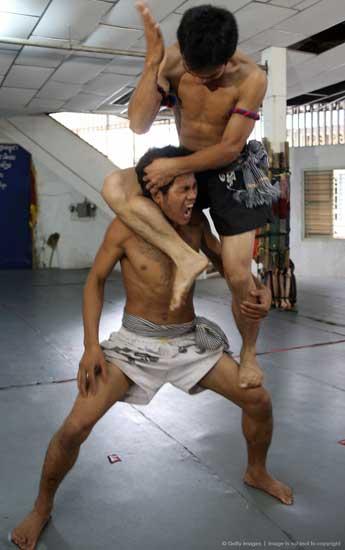 Cambodian Bokator students show their fighting technics.
Related stories
Editor:Zhang Rui |Source: CCTV.com