Watch Video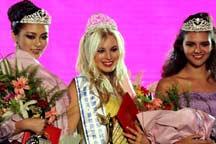 Play Video
By CCTV reporter Yang Ran
New Silk Road, China's elite modeling company, has realized its vision of discovering and training international level supermodels. Now the fashion organization is presenting its own Miss World Competition for the first time.
While most parts of China have been swept by a cold snap, we're having a hot time here in Pu'er, home of the widely popular black tea. And the beauty pageant that features nearly 50 contestants from 36 countries and regions is raising the temperature even higher!
Don't make the mistake and think you are admiring a Victoria Secret's runway show, while the Christmas themed presentation truly pushed the evening to the first climax.
46 girls between the ages of 16 and 26 brought to stage the hottest dresses from this year's fashion weeks, swimming suits and evening gowns. But outfits inspired by local ethnic minorities were what really wowed the audience.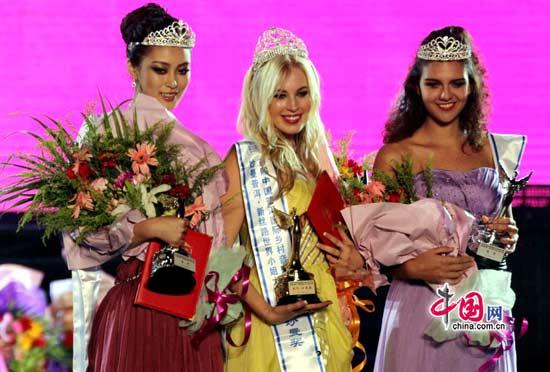 High school student Emily Dorma clinched the laurel. Chinese beauty Teng Tianyue was awarded two prizes, the contest's runner-up and netizens' choice of sina.com.cn. And Rhanna Gomes from Brazil went claimed third.
Teng Tianyue, Runner-Up of New Silk Road Miss World Competition, said, "I'm 22 and I'm from Liaoning Province. I love everything about this place, the fresh air, blue sky, and the plateau landscape. I will continue to take professional modeling as my job in the future because I love it!"
In addition to the top ten models there were individual categories given out for Best Figure, Best Vitality, Best on Camera and Best Temperament. According to the driving force behind the event, Li Xiaobai, the show is a huge boost to international communications.
Li Xiaobai, Chairman of New Silk Road Fashion Organization, said, "Chinese Vice President Xi Jinping, said in his recent speech that "China needs to know more about the world, and the world has the same requirement for us." The competition is a great opportunity for the contestants to be acquainted with each other's cultures and customs. Also the host city Pu'er has obtained a chance to be introduced to the world through the event."
This is the only world-level beauty pageant hosted by a Chinese organization. Winning here likely paves the way for more modeling experiences in other areas related to cultural exchanges.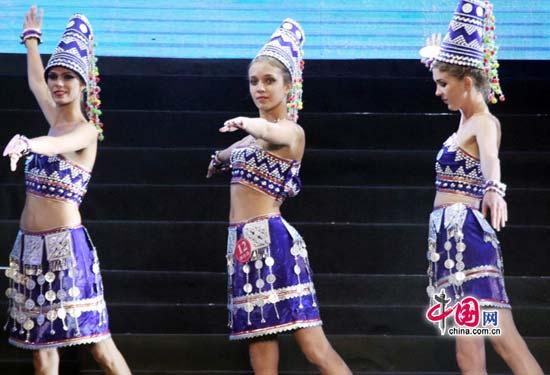 New Silk Road is presenting its own Miss World Competition for the first time.
Editor:Lu Jiaying |Source: CCTV.com