Watch Video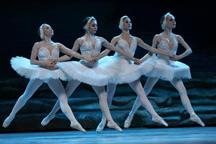 Play Video
The classic ballet "Swan Lake" hit the stage at the National Centre for the Performing Arts on Wednesday. The renowned work by Russian composer Peter Tchaikovsky was danced by the Russian State ballet troupe.
It's that melody that resonates with so many audiences. Composed in 1876, Swan Lake has been celebrating the story of true love and triumph over evil for over a century.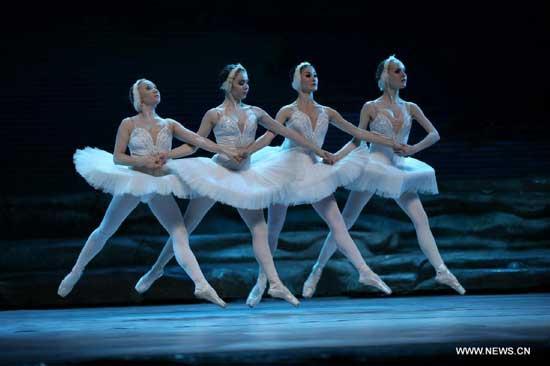 Dancers from a Russian ballet theater in St. Petersburg perform "Swan Lake" in Guilin City,
south China's Guangxi Zhuang Autonomous Region, Jan. 8, 2013. (Xinhua/Zhao Jiazhi)
And it requires performers of no small stature to render this classic work. With excellent performance and ballet skills, the Russian State ballet troupe is up to the task of reviving this Russian classic.
Audience member said, "I think how they move their legs so fast. I like the orchestra too.
The ballet tells the story of a prince falling in love with a swan queen, and learns that she is under the spell of an evil magician. An epic battle for love and justice is brought before the audience's eyes.
This is not the first time that a ballet company from Russia has wowed audiences in China.
Chinese ballet lovers have been treated to other classics like "Sleeping Beauty" and "The Nutcracker". They will have until Saturday to catch this show at the NCPA.
Reporter: "After a mesmerizing performance, all would agree that the Russian State Ballet has truly lived up to its reputation. I've been seeing a lot of attempts to blend Chinese art forms with western ones lately, but I have to say it's always refreshing to come back and savour a classic."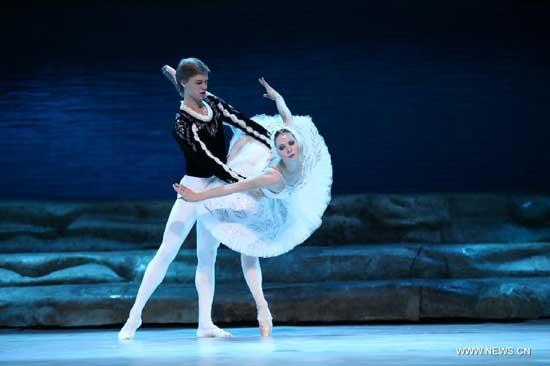 Dancers from a Russian ballet theater in St. Petersburg perform "Swan Lake" in Guilin City,
south China's Guangxi Zhuang Autonomous Region, Jan. 8, 2013. (Xinhua/Zhao Jiazhi)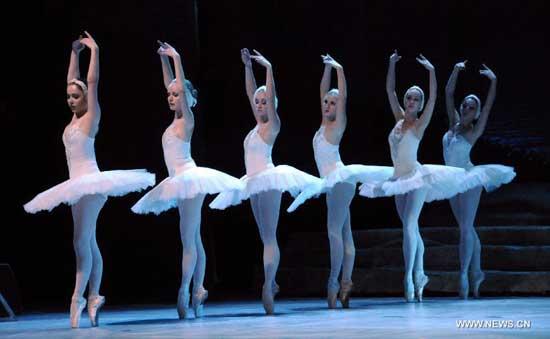 Dancers from a Russian ballet theater in St. Petersburg perform "Swan Lake" in Guilin City,
south China's Guangxi Zhuang Autonomous Region, Jan. 8, 2013. (Xinhua/Zhao Jiazhi)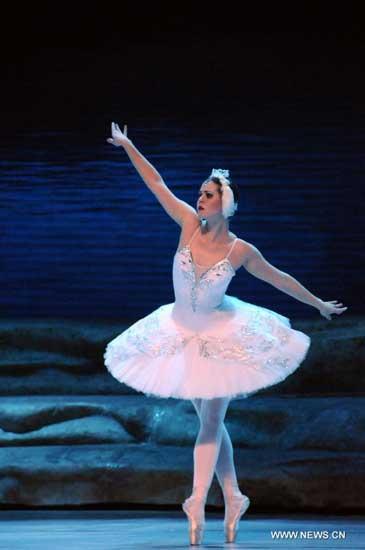 A dancer from a Russian ballet theater in St. Petersburg performs "
Swan Lake" in Guilin City, south China's Guangxi Zhuang Autonomous
Region, Jan. 8, 2013. (Xinhua/Zhao Jiazhi)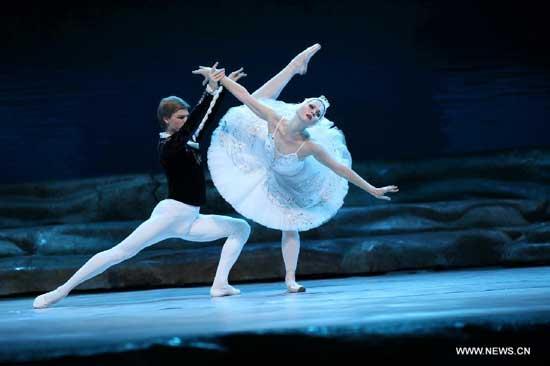 Dancers from a Russian ballet theater in St. Petersburg perform "Swan Lake" in Guilin City,
south China's Guangxi Zhuang Autonomous Region, Jan. 8, 2013. (Xinhua/He Zhiqin)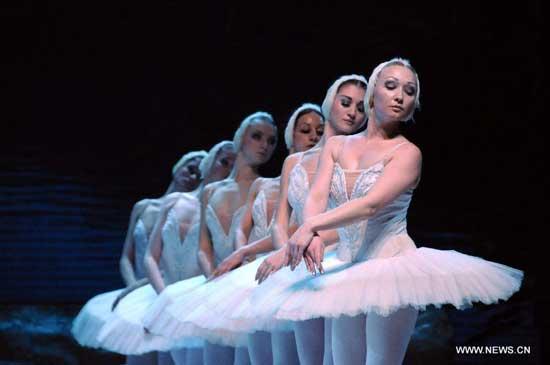 Dancers from a Russian ballet theater in St. Petersburg perform "Swan Lake" in Guilin City,
south China's Guangxi Zhuang Autonomous Region, Jan. 8, 2013. (Xinhua/Zhao Jiazhi)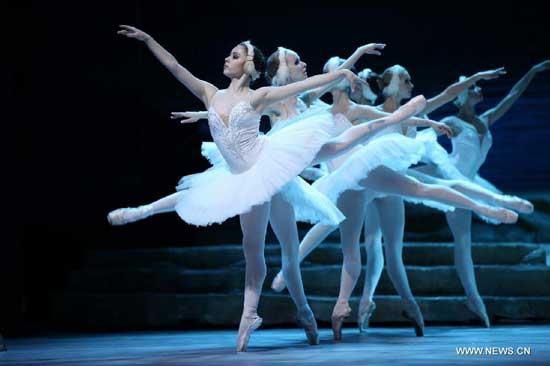 Dancers from a Russian ballet theater in St. Petersburg perform "Swan Lake" in Guilin City,
south China's Guangxi Zhuang Autonomous Region, Jan. 8, 2013. (Xinhua/He Zhiqin)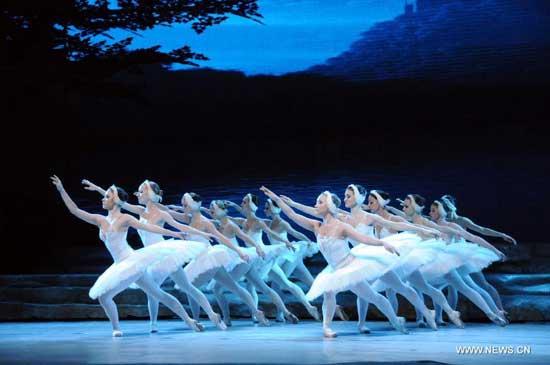 Dancers from a Russian ballet theater in St. Petersburg perform "Swan Lake" in Guilin City,
south China's Guangxi Zhuang Autonomous Region, Jan. 8, 2013. (Xinhua/Zhao Jiazhi)
Editor:Zhang Rui |Source: CCTV.com