Watch Video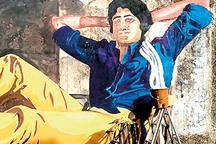 Play Video
Mumbai is adding some new colors to its architecture. Murals of iconic film heroes are appearing on walls around the city, to mark 100 years of Bollywood movies.
The Bollywood classic "Anarkali" is remembered in vivid color. It's just one of the murals around Mumbai created by the Bollywood Art Project. Using the city's walls as his canvas, the project's founder Ranjit Dahiya is brightening up the city with Bollywood's most iconic images.
The murals draw inspiration from old movie posters that used to be hand painted.

A mural of Bolllywood actor Amitabh Bachchan from his classic film
'Deewar' in Mumbai.
Ranjit Dahiya, Founder, Bollywood Art Project, said, "The B-A-P project is basically celebrating 100 years of Bollywood. To celebrate it, I decided to paint the walls of Mumbai. It's a Bollywood city so it should have an essence of Bollywood."
To publicize the wall art project, Dahiya is organizing walking tours to the various murals. A Bollywood enthusiast from the UK says he loves the works.
Ryan Pallard, Bollywood Enthusiast, said, "Like this one, these paintings are really awesome. I think they really add some urban feel to the city but also some very creative energy and something beautiful, so it sort of reminds me of Europe in a way."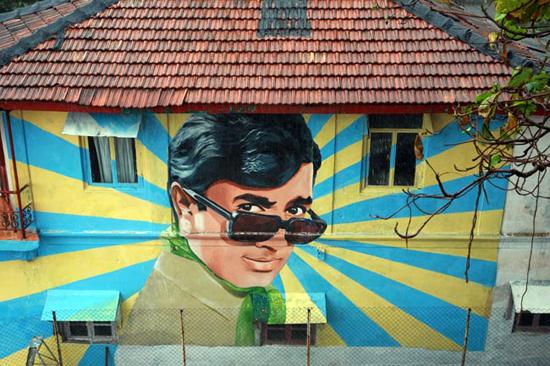 The mural of late Rajesh Khanna
One of the most admired murals is of Bollywood superstar Amitabh Bachchan. The star has acted in about 180 films in a career spanning four decades. Dahiya chose to paint him as the character he played in the movie 'Deewar', one of Bachchan's biggest hits.
This fan from France says the concept is simple, but effective.
Alience Gormesson, Bollywood Enthusiast, said, "I am here to follow a guided tour of the Bollywood mural art organized by the association. The idea is that entire neighborhoods have dilapidated homes, and artists and youths in the community are recovering them by drawing images of Bollywood actors and iconic movies scenes."
Each mural costs about 500 to 700 US dollars to paint, and take at least 10 days to do. One of them pays homage to Bollywood's "King of Romance" Rajesh Khanna, who passed away in July 2012.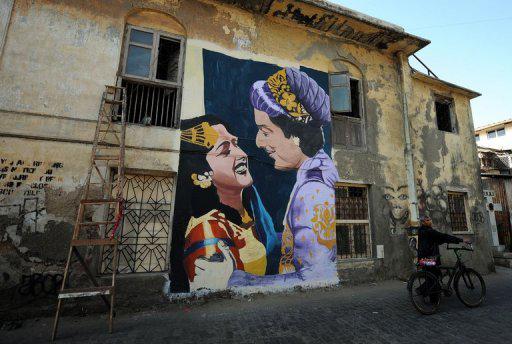 Mumbai murals recall old Bollywood as centenary nears
Editor:Bai Yang |Source: CCTV.com