Watch Video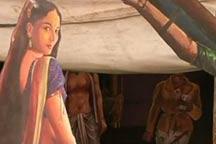 Play Video
"Touring talkies" or mobile cinema tents, are credited with fueling a passion for the movies in India. Now in the sprawling and bustling city of Mumbai, this old tradition is being brought back to life.
As Bollywood celebrates its 100th anniversary, a cinema tent, known as "touring talkies", is once again entertaining audiences. For up to 100 Indian rupee, which is less than two US dollars, movie lovers can secure themselves a seat under canvas, in front of a big screen.
The "touring talkies" tents may seem a little shabby-chic compared to modern theaters with comfortable seats and surround sound. But for many movie buffs, this is a rare opportunity to experience an old tradition.
"In the early days of cinema, movies were shown in tents and films were made this way. So I have come to experience the same feeling as 100 years ago," said a movie goer.
To help put the spotlight back on this century-old tradition, some Indian artists have joined hands to make a movie called "Touring Talkies".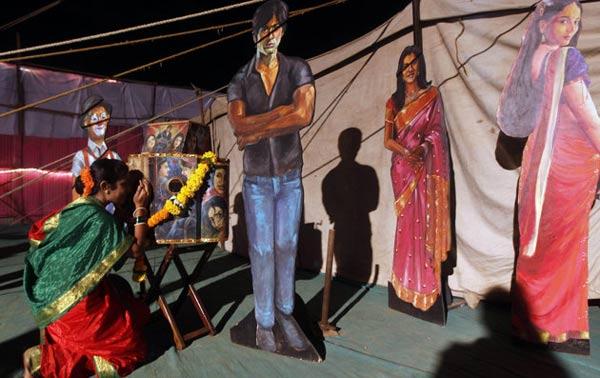 A mobile tent cinema, or "touring talkie" in Mumbai.
However, due to shrinking audiences and high operating costs, "touring talkies" are struggling to stay alive.
"If the 'touring talkies' had not been there; if these tents had not been there, people would never have found out what cinema was," said the producer of "Touring Talkies", Trupti Bhoir.
"Today the glamour and progress that we see, the big economy that is our film industry, it all flourished thanks to these tents. People were able to accept cinema in the beginning because of these touring tents."
"Touring talkies" date back to 1913. That's when Dada Saheb Phalke, regarded as the father of the country's cinema industry, released his first full length feature "Raja Harish Chandra" in a tent, just like the one here in Mumbai today.
Editor:Zhou Minxi |Source: CCTV.com