Watch Video
Play Video
The Shoton Festival offers tourists a panorama of the unique beauty of Tibet. From visiting the Buddha Tangka unfolding ceremony, admiring the mysterious Tibetan operas, to stretching under the sun in Norbulingka Park, the festival has a lot to offer.
Xu is a college professor from Henan Province. As a traditional opera enthusiast, she has travelled all this way just to get a closer taste of Tibetan opera.
"Everything's just so mysterious and fascinating, from their costumes to their vigorous dance moves," Xu said.
In Norbulingka Park, hailed as the Summer Palace of Tibet, tourists and locals share food as well as their love for art.
The Shoton Festival is second only to Chinese New Year as the most important holiday for people on the high plateau. It was listed as an intangible cultural heritage by the State Council in 2006.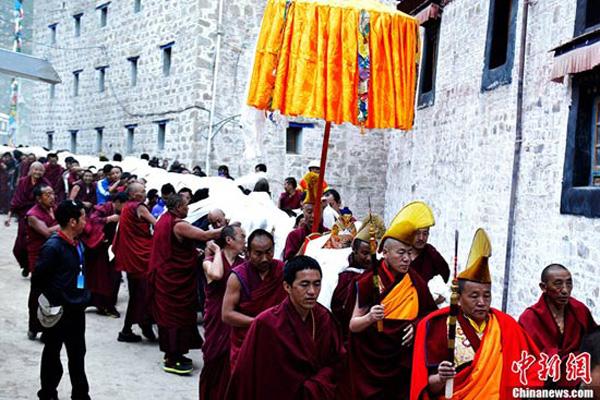 Monks carry the gigantic Buddha Tangka to the unfolding ceremony.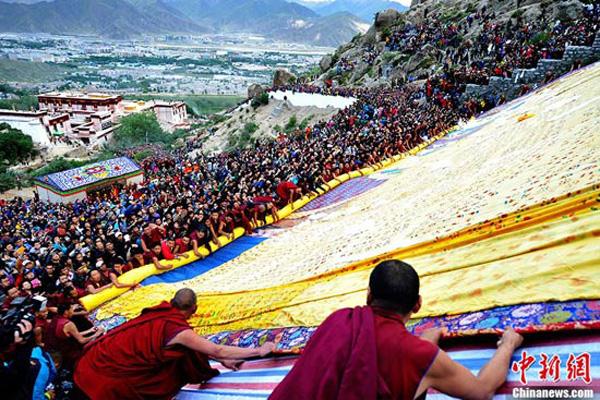 Monks hold Buddha Tangka unfolding ceremony.
Editor:Zhou Minxi |Source: CCTV.com