Watch Video
Play Video
Some of the top circus programs around the world have gathered in the southern port city of Zhuhai for the first ever International Circus Festival in China. Participating teams are busy getting ready to compete for the event's top honor. We visit rehearsals for a taste of what's to come.
Although most of the teams here have received awards at other circus competitions, they are still taking this event very seriously, and rehearsing around the clock.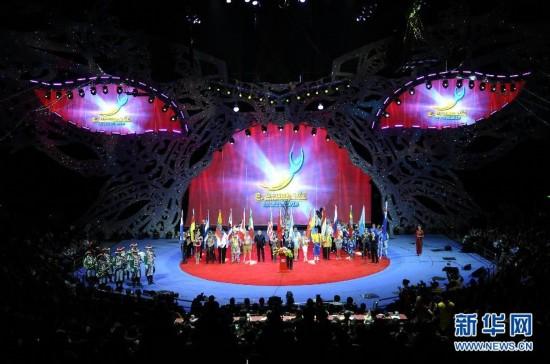 30 circus troupes from all over the world gather in Zhuhai for the first China International Circus Festival. (Xinhua)
This program from Canada features a performer doing stunts with a massive hoop. The gravity-defying, head-dizzying movements demonstrate masterful skill.
Meanwhile, this magic show from the Netherlands is aptly called "Nightmare". The show begins when a man wakes up and discovers that he has turned into a woman. This stunning performance has already been hailed at other international competitions.
Another highlight at the rehearsals is an acrobatic program from China. The team has already won The Golden Clown Award at this year's Monte Carlo International Circus Festival in Monaco. They mixes agile dance movements with soaring hoop-jumping techniques.
Because the performances are so challenging, and mistakes so common, each team will get two opportunities to show their stuff.
Allowing one program to be shown twice is common practice in world circus competitions. Mistakes are common at circus shows, so two showings enable the teams to present their real abilities. The final score is the higher of the two, said Li Chi, director of China International Circus Festival.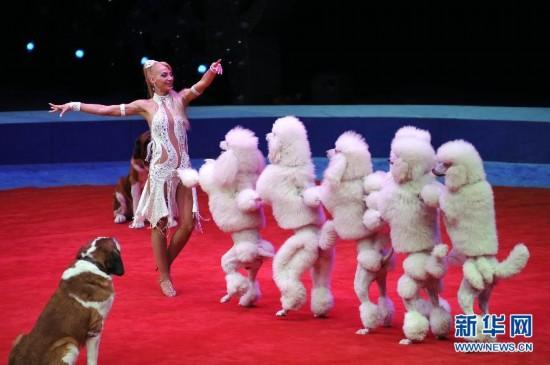 Russian performer at China International Circus Festival in Zhuhai. (Xinhua)
Thirty programs from 17 countries and regions have been selected from 200 submissions. Now that they're here, they must impress a team of ten seasoned judges from China, Russia, Canada and the U.S., and will be scored for technique, creativity and overall image.
The prizes will be announced on Sunday after four days of competition.
Related stories
Editor:Zhou Minxi |Source: CCTV.com