Watch Video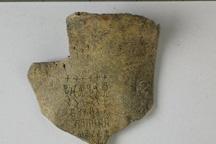 Play Video
An exhibition of a hundred and ten antique books is currently being showcased at the National Library of China in Beijing. Many of these books have only recently been discovered and prove to be priceless additions to the archive of rare texts.
A book on Chinese medicine par excellence. The Bencao Gangmu, also known as the Compendium of Materia Medica is one of the highlights of the exhibition. Shown here is the Jinling copy, one of the most authoritative versions of the original.
The author Li Shizhen is considered to be the master of Chinese medicine. He spent 27 years writing the book which documents his life's work and is the most comprehensive medical book ever written in the history of traditional Chinese medicine.
The newly discovered Jinling copy is only one of 9 of its kind left in the world.
Another highlight of the event is the 18 oracle bone scripts on display. Oracle bone scripts are ancient Chinese characters found on oracle bones that were used for divinations more than 3000 years ago.
Other notable exhibits include Buddhist scriptures written in Tibetan and original manuscripts by renowned Chinese writers.
The exhibition runs until December 25th, so come and catch a glimpse before its too late.
Related stories
Editor:Zhang Hao |Source: CCTV.com