Watch Video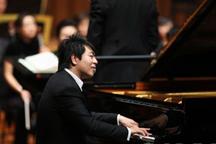 Play Video
By CCTV reporter Stanley Lee
China's piano prodigy Lang Lang is back in his native China, kicking off 2014 with a concert at Beijing's National Centre for the Performing Arts. Wednesday's line-up included Mozart and Prokofiev.
It is Lang Lang's first appearance on stage in China in 2014. The star musician played four pieces in total, all among the top picks for people learning to play the piano. Yet under Lang Lang's expert delivery, the familiar pieces come alive with a new twist.
The audience here are captivated by Lang Lang's lively performance and skill demonstrating expert cooperation with the NCPA's orchestra which delights audiences.
"We really love Lang Lang and we are so proud that a Chinese musician is among the top pianists in the world. We wish him all the best," said an audience.
Lang Lang is widely heralded as the hottest artist in the classical music world and is consistently rated as among the most influential artists in the world. He is the first Chinese pianist to have worked with the Vienna Philharmonic, Berlin Philharmonic and all of the top American orchestras.
2013 is quite a year for Lang Lang. He even became an UN ambassador for peace. But known for his intense motivation and unrivalled passion, Lang Lang has already set his eyes on new goals for 2014.
The NCPA also recently named Lang Lang as its international ambassador of music, in the hope of spreading the love of music to more people. Lang Lang also has his own foundation and piano academy to promote the art of the piano.
So it seems that Lang Lang's influence has spread well beyond the stage, as he becomes one of China's iconic cultural figures.
Related stories
Editor:Zhou Minxi |Source: CCTV.com