Watch Video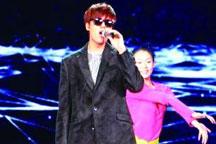 Play Video
In recent years the Spring Festival Gala has seen an increasing amount of international talent on stage. Last year the instrumentalist Yanni made an appearance, as did the megastar Celine Dion. This year's extravaganza will see South Korean actor Lee Min-Ho from hit TV drama "Heirs" on stage. But this time he'll be showing off his singing talents.
He's the of leader of the F4, and the heir to the family empire, every girls' dream man.
From "Boys Over Flowers", "City Hunter" and "the Heirs", South Korean Lee has swiftly won the hearts of fans all over the world.
In his most recent TV drama the "Heirs", Lee plays the son of a business tycoon who has fallen in love with an ordinary girl.
His natural and accurate interpretation of the modern Cinderella story has won him many awards including the male high excellence award at the "2013 SBS Drama Awards".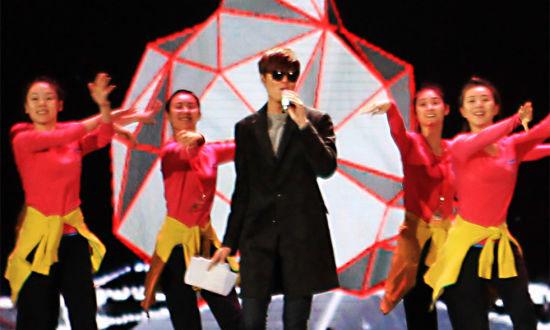 Lee attended the rehearsal of 2014 Spring Festival Gala
Now he's one of the most popular South Korean stars in China with over 17 million followers on his Weibo.
With such a huge fan base in China, Lee was invited to this year's Spring Festival Gala by the director Feng Xiaogang who hopes to cater to young audiences.
Lee says that he had long heard about this annual event in China, but to get this involved was a big surprise.
"The Spring Festival Gala is huge and I'm thrilled to be part of it. And I'm also grateful to all my Chinese fans for supporting me, because without them I wouldn't have come so far. The hopes are high and I don't want to disappoint my fans, so I will do my best," said Lee Min-ho, the South Korean actor.
For the gala this year, Lee Min Ho will sing the theme song to the Taiwanese version of TV drama "Boys Over Flowers" with its original singer Harlem Yu.
Lee starred in the South Korean version of the show and soon rose to fame not only in South Korea but also throughout Asia back in 2009.
And this time Lee hopes this reimagination will charm the audience.
"It's the first time for me to work with Harlem Yu and I 've learnt a lot from him. He's the composer and original singer of the song, so he really knows how to sing it! For the first half of the song I'll sing in Korean and the rest will be a mix of Chinese and Korean," said Lee Min-ho.
Lee also shares how he usually spends the lunar new year back home. He said: "I would usually eat rice cake soup with my family on new year's eve."
And finally a new year greeting from the man himself.
"Hello everyone I'm Lee Min Ho. The lunar new year is approaching, and I wish you all a very happy new year!" greeted Lee Min-ho.
Related stories
Editor:沈洁 |Source: cctv.com