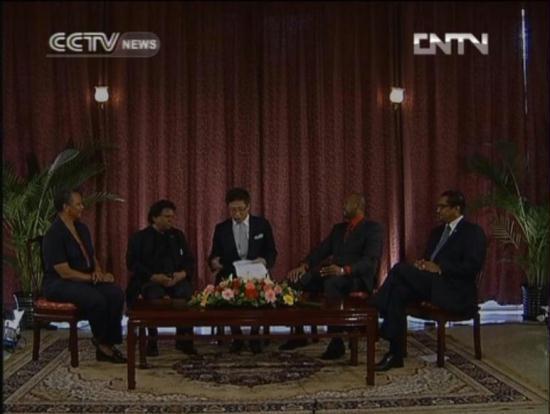 Dialogue 09/10/2012 China-Caribbean ties
Host: Yang Rui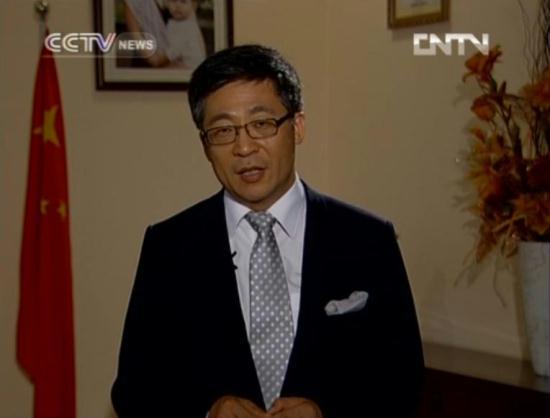 Yang Rui
Studio Guests: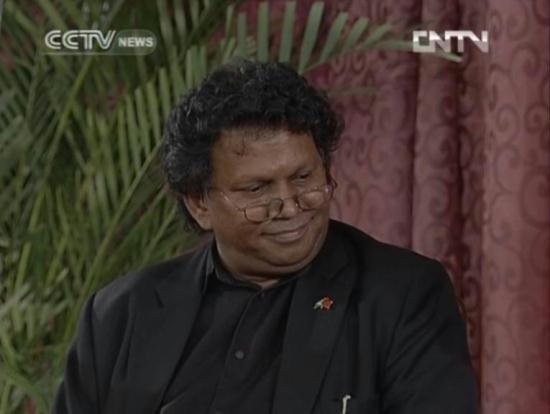 David Dabydeen, Guyanese Ambassador to China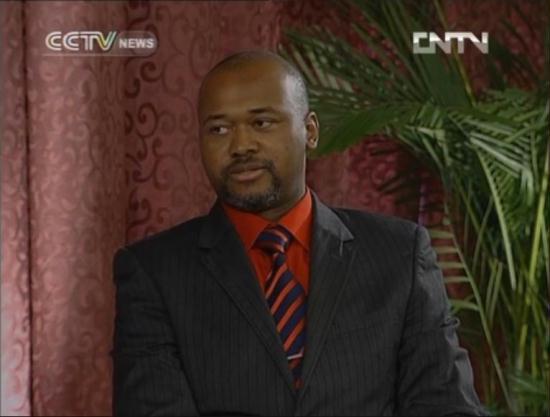 Lloyd Pinas, Suriname Ambassador to China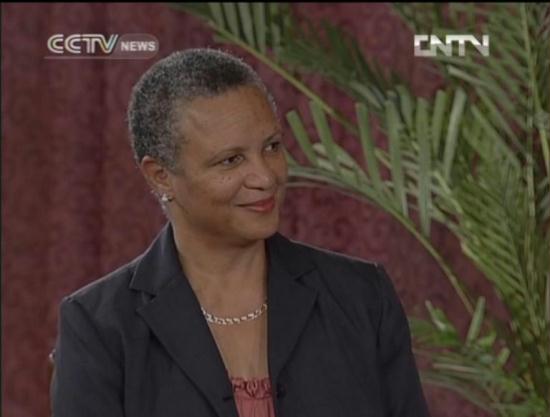 Sheila Carey, Charge D'Affaires, Bahamian Embassy in China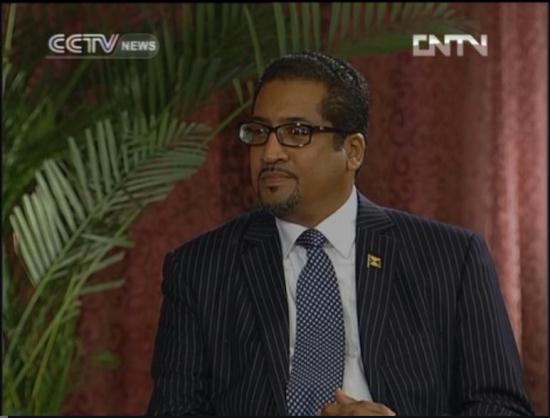 Richard Nixon, Charge D'Affaires, Grenada Embassy in China
When think of the Caribbean, sunshine, beach and jazz music come to our mind. In fact Chinese tourists and Chinese investments are warmly welcomed by the Caribbeans. In this special edition of Dialogue we shall be talking about the growing economic influence of China in the Caribbean countries. We are joined by ambassadors from embassies of Guyana, Suriname, the Bahamas, Grenada and Jamaica.
Editor:James |Source: CCTV.com