Abidjan is the capital of Ivory Coast. Tiken Jah Fakoly has come home. He's doing a promotional tour.
Now, armed with international fame, Tiken Jah delivers his message to audiences around the world.
Tiken Jah Fakoly has another African passion: education. He does more than preach, he plays…benefit concerts to build or rebuild schools. He calls it: One Concert, One School.
A name in Africa is both a banner and a burden. It brings unceasing, sometimes unwanted, attention.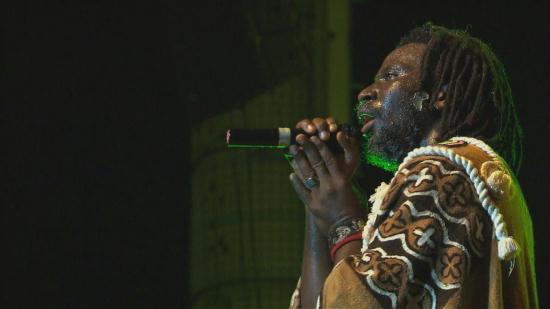 Tiken Jah Fakoly is a Reggae singer from Ivory Coast
Look at this. In the middle of a concert in Abidjan, someone, and not just anyone, strolls on stage.
He's the secretary general of the West Africa Conference of Chiefs, Kings and Sultans!
Korhogo is a big city in the north. TikenJah's arrival is an event. He's been invited to give a concert for Tabaski, the Muslim sheep festival.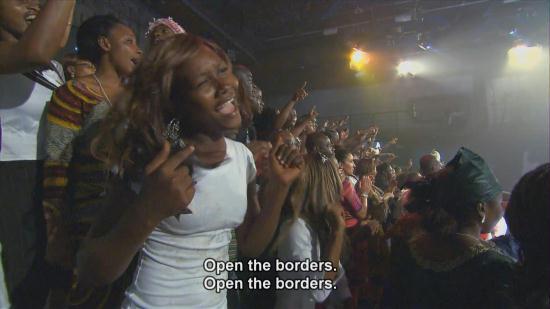 Tiken's fans
He still pitches in to help set up the stage.
When he arrives in the village of Touroni, near his native town, it's a celebration.
In the abandoned north, left without governance by the central authorities, TikenJah's work is seen as a godsend.
He had a school built there in 2008 with the proceeds from a concert he played in France.
That's the primary obstacle TikenJah and his allies are confronted with. In many regions of Africa, education is never a priority when the family is in survival mode.
So far, TikenJah has built a school in Mali and one in Ivory Coast, and there will soon be a third in Burkina Faso.