This is Masindi, a small town in Uganda. It's the final term of the school year which means exam time in Masindi.
This is the first morning of exams.In qualification-driven Uganda it is make or break time for everyone's dreams.
Esther is the top performing girl at Massesco. She wants to become a nurse. While for Anifa, at Kamurasi Primary, just staying at school is a big enough ambition.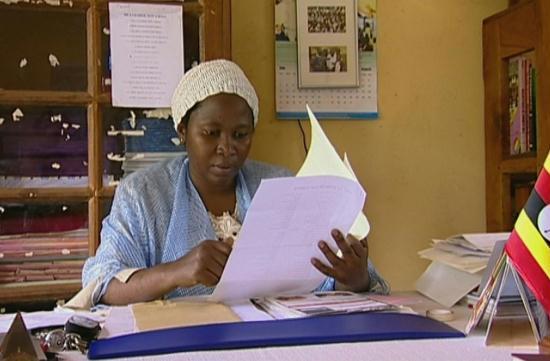 Mrs. Makassa is a very responsbile head teacher
ANIFA, "If I don't go to secondary school I will be very, very, very sad.And Patrick has a familiar schoolboy dream."
PATRICK, "To be a hip hop star and music man.19 year old Esther is one of head teacher Mrs Makassa's favourites."
MRS MAKASSA, "Esther, she's great, she's unique and I think she's just determined. She's the only girl taking science A levels and her life is entirely devoted to becoming a nurse. In our village we only have one nurse. I think if I'm also to become a nurse I would be espected by many people, people would be very happy. But to get her dream job. Esther must win a government scholarship."
ESTHER, "I can only go for a nursing degree when I get the required points for the government."
MRS MAKASSA, "This time around government sponsored five students from every district."
ESTHER, "But if not that …It is actually impossible for my parents to pay for it."
Esther's parents are local farmers. They have bought books, uniforms and paid six week's income on school fees every term to keep Esther in class.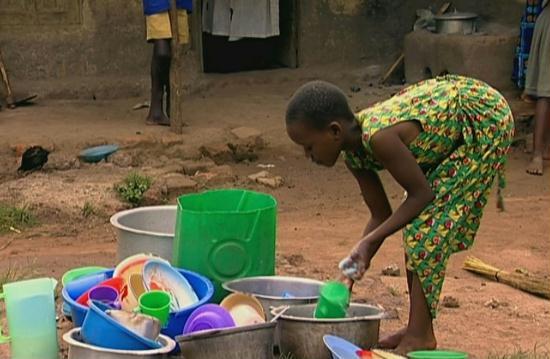 Many students come from poor families
DAD, "Education is important because if you are educated you have what you want, you do what you want. But if you are not educated you still suffer like me now. I'm suffering."
Her father never attended senior school himself but has kept up payments for six years to take Esther as far as A level. Now she has all his expectations on her shoulders.
ESTHER, "I feel like I'm having a lot of pressure because my parents have sacrificed a lot and they will not be happy if I don't succeed in education."
DAD, "Because of her, now the windows are not there. More things are needed in this house."
DAD, "My great hope is that if Esther can do well and get a job, at least she will ease my work at least."
Esther's latest exams are her final mock A levels, just three weeks before the real things. The mocks will tell her exactly where she stands with that vital scholarship.
This year the Ugandan government will only give scholarship for science subjects so if you need the money that's what you have to study.
Massesco is one of only two schools offering science A levels in Masindi but their facilities are very limited.
TEACHER, "We have the Bunsen burners but we lack the gas. We just take these ones for demonstration in the class so that they can know what it looks like."
Mrs Makassa wants to change all that. It's her main mission, as head teacher, to finish the school science lab.
Three of her predecessors failed to complete the lab.