In the mid 1960's Zambia was independent, hopeful and full of dreams. Emmanuel 'Jagari' Chanda and Rikki Illilonga were part of the first generation of Zambian youth to enjoy the fruits of freedom.Thediscovery of copperin the 1920s in Zambia's northern regionled to the emergence of music. The miners were well paid and they visited social clubs where bands played live music for entertainment. "The music of the environment that I grew up in was mostly organic, because the only entertainment that was electronic was the saucepan radio," says a chuckling Rikki Ilillonga.
Many musicians flocked mining sites inorder to get the good money that came with music."I had a day job but what I was being paid compared to what I could make over the weekend I thought to myself, why should Icontinue doing the same mundane thing when I can make more money playing music," recalls Rikki. Eventually music became popular.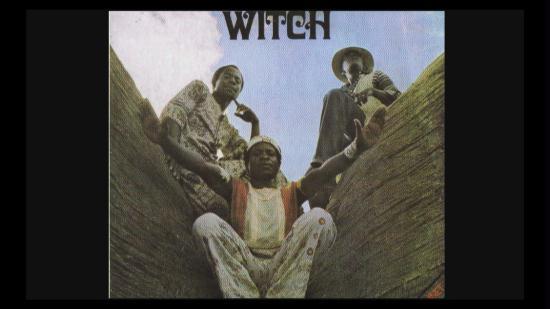 Zamrock band cover of their We Intend To Cause Havoc or WITCH Album. One of their most popular music hit.
Hoteliers started employing musicians for their diners and people started using musicians for weddings and all sorts of events were graced by music. As the years went by, children in the mining towns began to identify with music that was for the then new generation, Rock n roll.
Rock n Roll which originated in the United States during the late 1940s and early 1950sspread across the world and found its way to Zambia.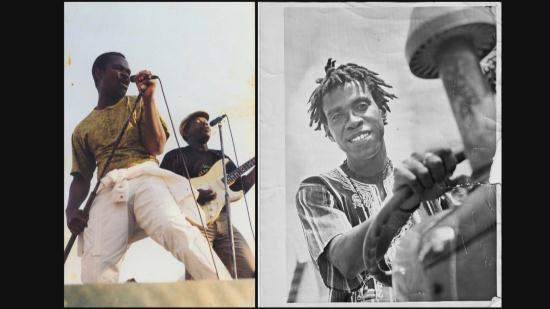 Jagari and Rikki singing, over 40 years ago. They are Zambian musicians that blended traditional songs into Rock n Roll style
As Rock n Roll grew in popularity, it endangered the future of local Zambian music. Hence Zambia's first President Kenneth Kaunda, a musician himself, ruled that 95% of music on the radio had to be of Zambian origin.That was a problem for DJ's whose audiences were demanding the latest international songs. This move by the president was protested by many Zambians. "I was one those who protested. I was in university already studying music and I remember writing, that how can somebody expect us to play 90% Zambian music,"recalls Dr. Mannaseh Phiri, radio personality. But with all the protesting the president was not going to relent.Hence young Zambian musicians were forced to creatively come up with unique styles of music. Rikka and Jagari emulated the Rock n Roll style.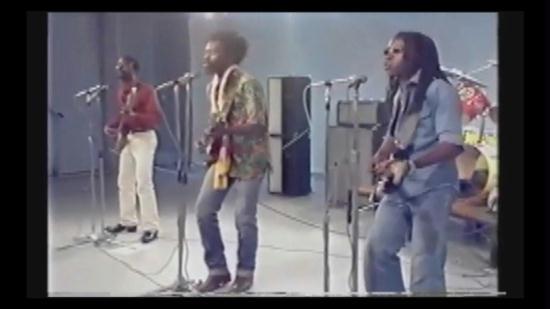 Zamrock band performing 40 years ago. Most of the band members are not alive only Rikki and Jagari are the only survivors of the band.
They blended the traditional Zambian songs and played them in a rock style. It was a Zambian identity.Their music hit top in music charts.One of their albums popularly known as the WITCH or We Intend To Cause Havocboomed and saw the group rise to national level.But the drastic change in culture, HIV pandemic which claimed many musicians and the economic crunch that rocked Zambia rendered the music industry to its knees. Rikka and Jagari are the only remaining survivors of Zamrock group and 40 years later, they are back to reclaim the lost glory of their music.
In 2009, Jagari and Rikki were approached by 'Now and Again' records, an American music company. Zamrock music had recently been rediscovered on the internet. Jagari received a copy of all WITCH albums with much delight."We're happy because history was almost lost.I'm looking forward forre-assembling something for the sake of old times," tells elated Jagari.The response to this sound that has been unheard of for 40 years has been overwhelming and lately they have been travelling from festival to festival."It's like a new lease on my life musically and I'm saying maybe this is the right time.It's never too late with what God has arranged," says Jagari.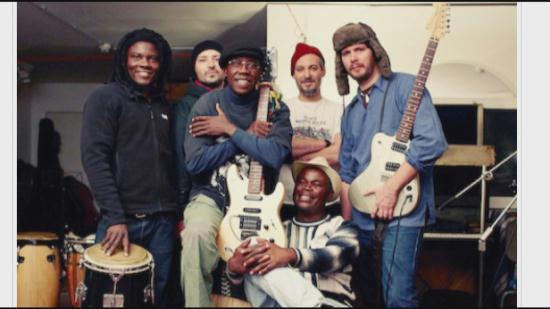 Rikki and Jagari with international musicians. In 2009 their Zamrock music was discovered on internet by an American records group called 'Now and Again' Lately they have been touring festivals entertaining people with their music.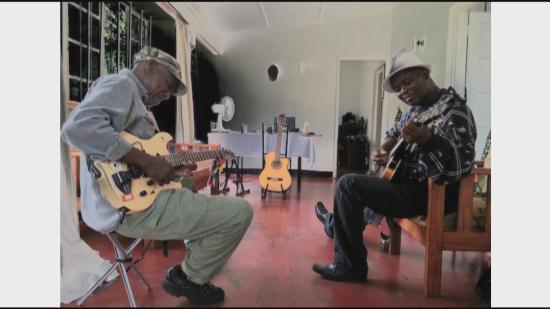 Rikki (left) and Jagari (right) playing guitars. They both started singing in their 20s. Now in their mid 60s, they are delighted to revive the lost glory of their much loved music.
Editor:James |Source: CCTV.com