Related News
DPRK stages military parade to mark centennial of Kim Il Sung's birth
PYONGYANG, April 15 (Xinhua) -- The Democratic People's Republic of Korea (DPRK) staged massive celebrations in Pyongyang's main square on Sunday with a grand military parade to mark the 100th anniversary of the birth of founding leader Kim Il Sung.
In a speech delivered at the event, DPRK leader Kim Jong Un lauded the historic contributions by Kim Il Sung and Kim Jong IL to the DPRK's development, and offered the highest respect and honor to the two late leaders.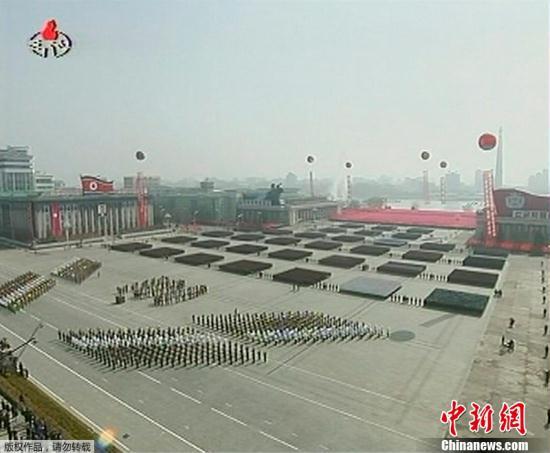 DPRK holds parade to mark 100th birthday of Kim Il Sung
Noting that the DPRK is facing a momentous historic opportunity, Kim Jong Un called upon the whole nation to stick to the path blazed by his predecessors and strive to win new victories.
It is Kim Jong Un's first public speech after he became first secretary of the Workers' Party of Korea (WPK), chairman of the WPK Central Military Commission and first chairman of the National Defence Commission.
Tens of thousands of people gathered at Kim Il Sung Square in central Pyongyang, and applauded and cheered throughout his speech.
A march-past of more than 30 phalanxes of the army, navy and air forces, workers and peasants, students and female soldiers was staged amid thunderous cheers from the crowds.
A wide array of military hardware, including tanks, shore-to-ship missiles, and ground-to-air missiles, rumbled past the podium.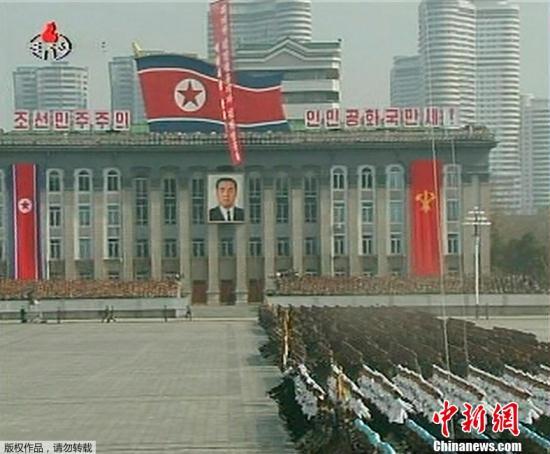 DPRK holds parade to mark 100th birthday of Kim Il Sung
Kim Jong Un smiled and saluted the soldiers and crowds throughout the parade and chatted occasionally with Kim Yong Nam, president of the Presidium of the Supreme People's Assembly (SPA) of the DPRK.
"The Song of General Kim Il Sung" and "the Song of General Kim Jong Il" were broadcast in the neighborhoods of Pyongyang after the parade was over.
The military parade is among the festivities to mark the centennial of the birth of Kim Il Sung, who passed away in 1994.
On the same day, Kim Jong Un, together with senior party, state and army officials, visited the Kumsusan Palace of the Sun and paid tribute to President Kim Il Sung and leader Kim Jong Il.
Related stories
Editor:James |Source: CNTV