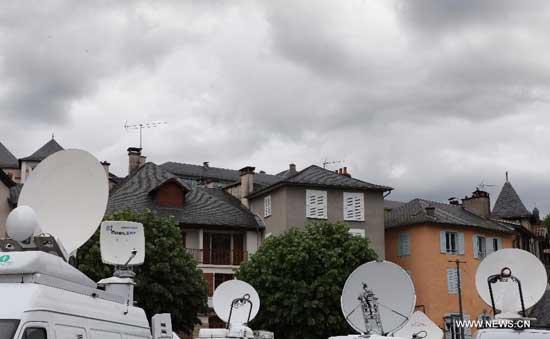 Broadcast vans are seen at the cathedral square in Tulle, southern France, May 5,
2012. The 2nd round of the 2012 French presidential election will be held on May 6
when France's Socialist Party's candidate Francois Hollande will compete with
France's incumbent President, UMP party's candidate Nicolas Sarkozy. (Xinhua/Gao
Jing)
Related reading:
PARIS, May 6 (Xinhua) -- The second round of polling that will decide the next French president between Nicolas Sarkozy and Francois Hollande started in mainland France on Sunday morning.
With polling stations opening at 8 a.m. local time (0600 GMT), the majority of the 46 million registered voters are expected to cast their ballots for either the right-wing incumbent president or the Socialist challenger.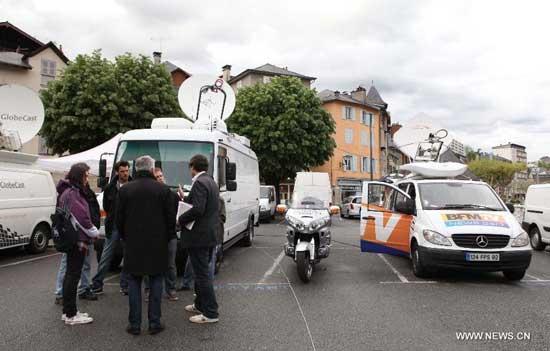 Broadcast vans are seen at the cathedral square in Tulle, southern France, May 5,
2012. The 2nd round of the 2012 French presidential election will be held on May 6
when France's Socialist Party's candidate Francois Hollande will compete with
France's incumbent President, UMP party's candidate Nicolas Sarkozy. (Xinhua/Gao
Jing)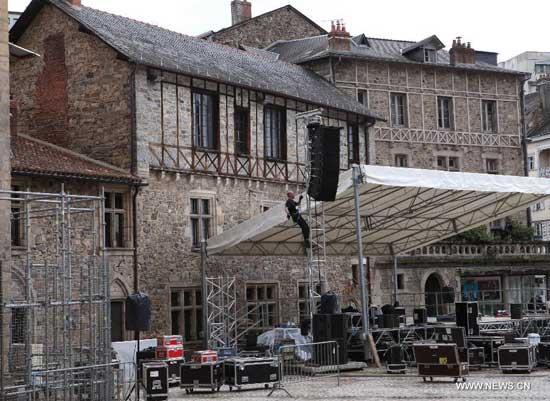 Broadcast vans are seen at the cathedral square in Tulle, southern France, May 5,
2012. The 2nd round of the 2012 French presidential election will be held on May 6
when France's Socialist Party's candidate Francois Hollande will compete with
France's incumbent President, UMP party's candidate Nicolas Sarkozy. (Xinhua/Gao
Jing)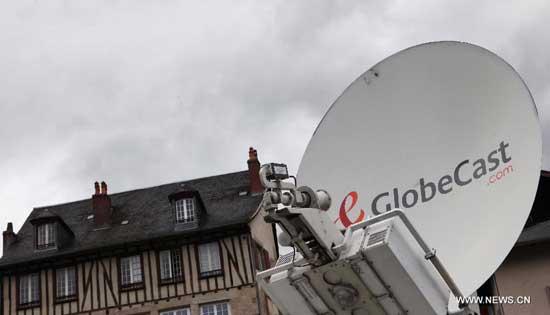 Broadcast vans are seen at the cathedral square in Tulle, southern France, May 5,
2012. The 2nd round of the 2012 French presidential election will be held on May 6
when France's Socialist Party's candidate Francois Hollande will compete with
France's incumbent President, UMP party's candidate Nicolas Sarkozy. (Xinhua/Gao
Jing)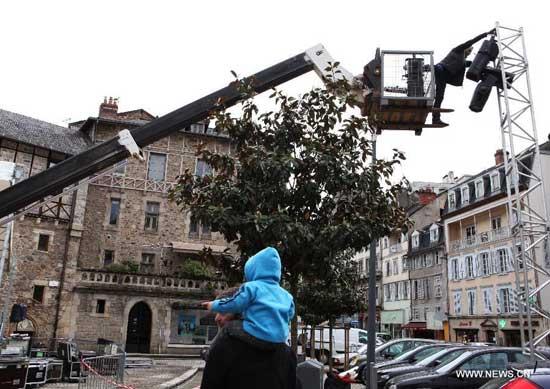 Broadcast vans are seen at the cathedral square in Tulle, southern France, May 5,
2012. The 2nd round of the 2012 French presidential election will be held on May 6
when France's Socialist Party's candidate Francois Hollande will compete with
France's incumbent President, UMP party's candidate Nicolas Sarkozy. (Xinhua/Gao
Jing)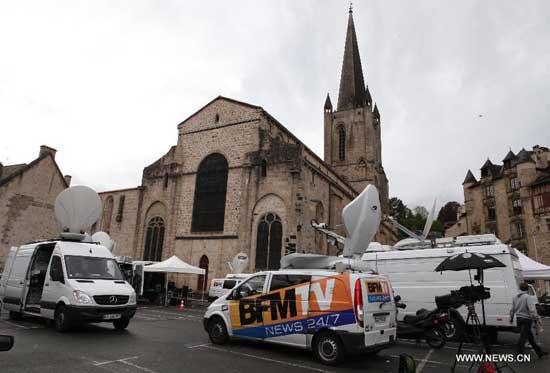 Broadcast vans are seen at the cathedral square in Tulle, southern France, May 5,
2012. The 2nd round of the 2012 French presidential election will be held on May 6
when France's Socialist Party's candidate Francois Hollande will compete with
France's incumbent President, UMP party's candidate Nicolas Sarkozy. (Xinhua/Gao
Jing)
Related stories
Editor:James |Source: CNTV